Weekend's here!! Whoop whoop! Let's do a dance together~~ Go ahead, do the happy dance with me. No one's looking hehehe… 😛 Do you have a bit of fun planned? I'm hoping to get some more recipe testing done and to get some fun too. I'm in dire need of some fun.. Also, temperature has been dropping the past few days (I feel like I turn into a snowflake the moment I step out of the house) so I'm ready to snuggle up in a thick sweater too. Add a feel-good-girly movie (or Big Bang theory) + a cup of hot cocoa and I'm set. As for now, I'll just satisfy my need for sun by reminiscing a small part of my summer 2014: Bali.
So like I mentioned before, during our short time on Bali-island, we decided to stay at Junjungan Ubud Hotel and Spa.* We had an amazing time there and the people were ohh so sweet. Besides strolling around Ubud and enjoying our days around the pool, we also filled our tummies with finger-licking-good food! Here's a recap of our foodporn from the resort.
*Beware a lot of hotels and spas are called "Junjungan" on Bali. Some get really bad reviews so be sure to find the one I linked if you're planning to stay here.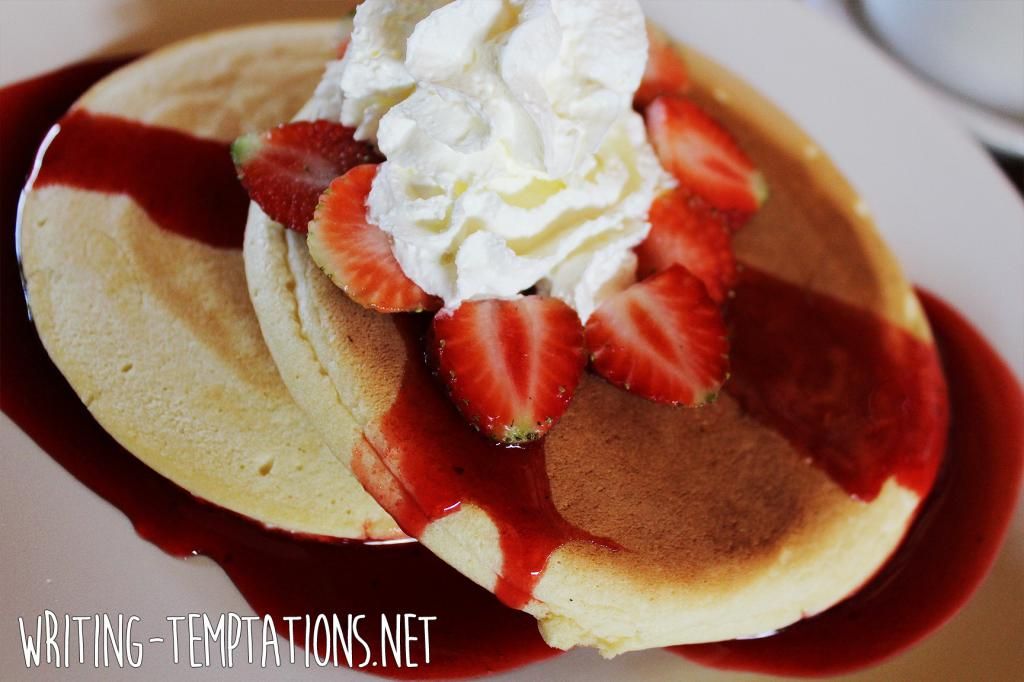 Junjungan has an amazing breakfast menu! There are so many choices. We especially enjoyed the pancakes. So wrong, but so good! ♥_♥ I enjoyed these beautiful fluffy thick pancakes covered in sweet berry coulis, topped with fresh strawberries and cream. (yep, drooling as I type haha..) My lovely boyfriend devoured this pancake tower with caramelized bananas, creamy vanilla ice cream and royal syrup drizzle. Yum! Pancakes were among the reasons why we needed some extra workouts after we got back from vacation. It was well worth it though 😛 Oh and don't worry, they have "normal" better-for-your-health breakfasts too. (But you know you want to pick the pancakes).
Furthermore, Junjungan offered us a daily treat during their "Afternoon Tea"-time. Everyday somewhere around 3 or 4 pm, the restaurant served a variety of teas with a delicious sweet treat. On the photo above: A sweet pancake topped with cheese (yes, cheese), ice cream and lots of chocolate sauce. Although I did enjoy this treat, I must admit I wouldn't mind skipping the cheese. I'm not much of a fan of this combination, but apparently cheese and chocolate is the bomb in Indonesia; we found this combination everywhere around Jakarta too.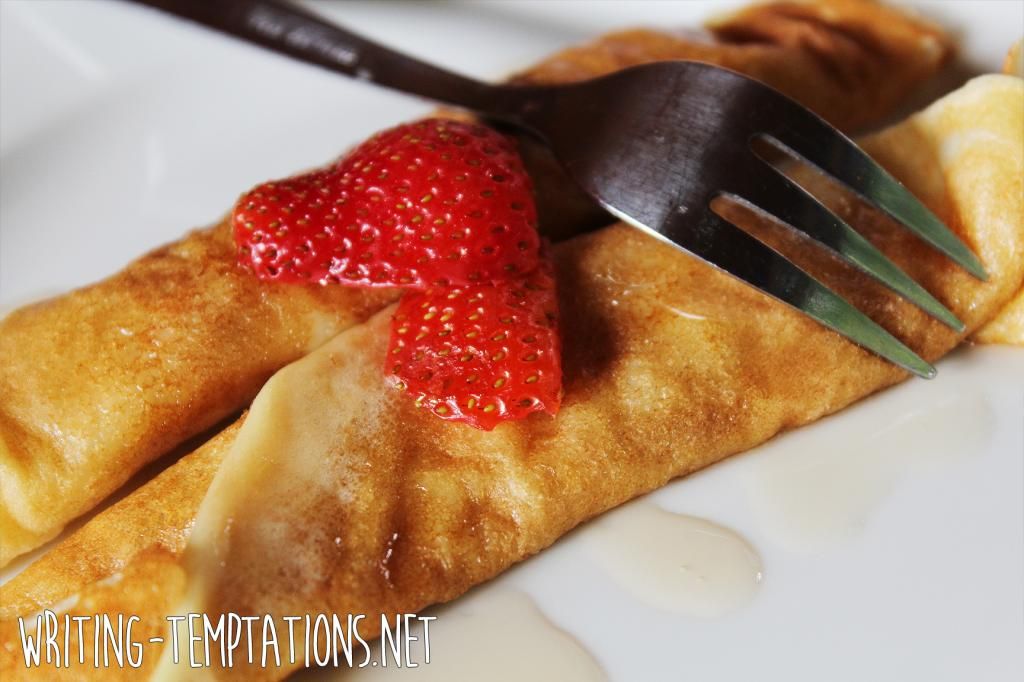 Afternoon Tea 2: Super thin crêpes with slices of banana, strawberry garnish and covered in a sweet sugar glaze.
Afternoon Tea 3: Phyllo wrapped banana fritters drenched in vanilla and chocolate sauce.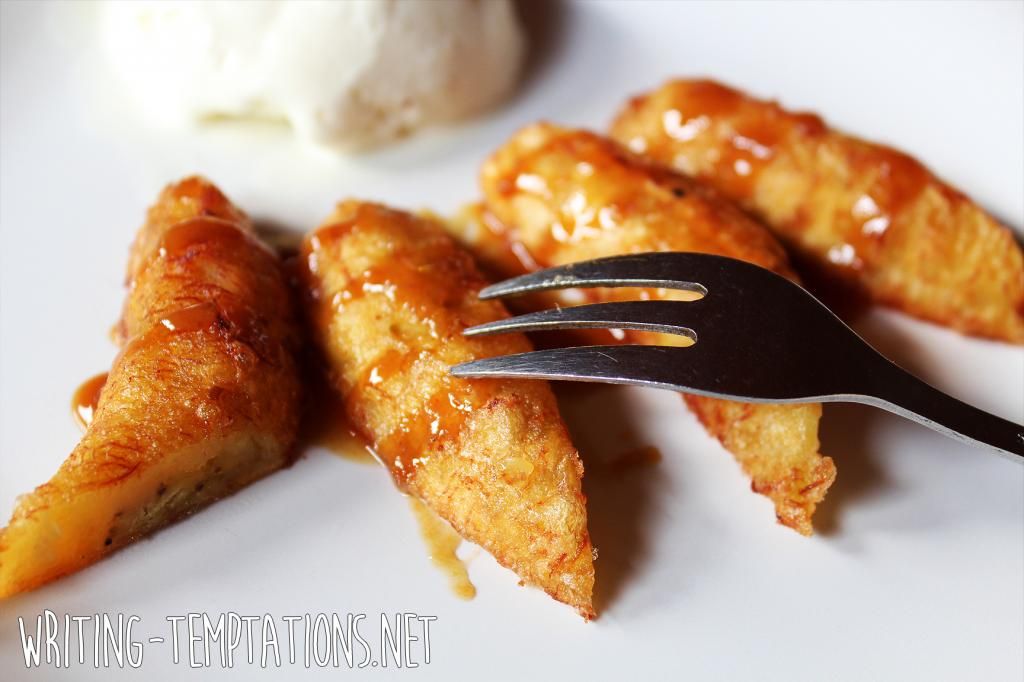 Afternoon Tea 4: Banana fritters drizzled with caramel sauce. Served with a scoop of vanilla ice cream.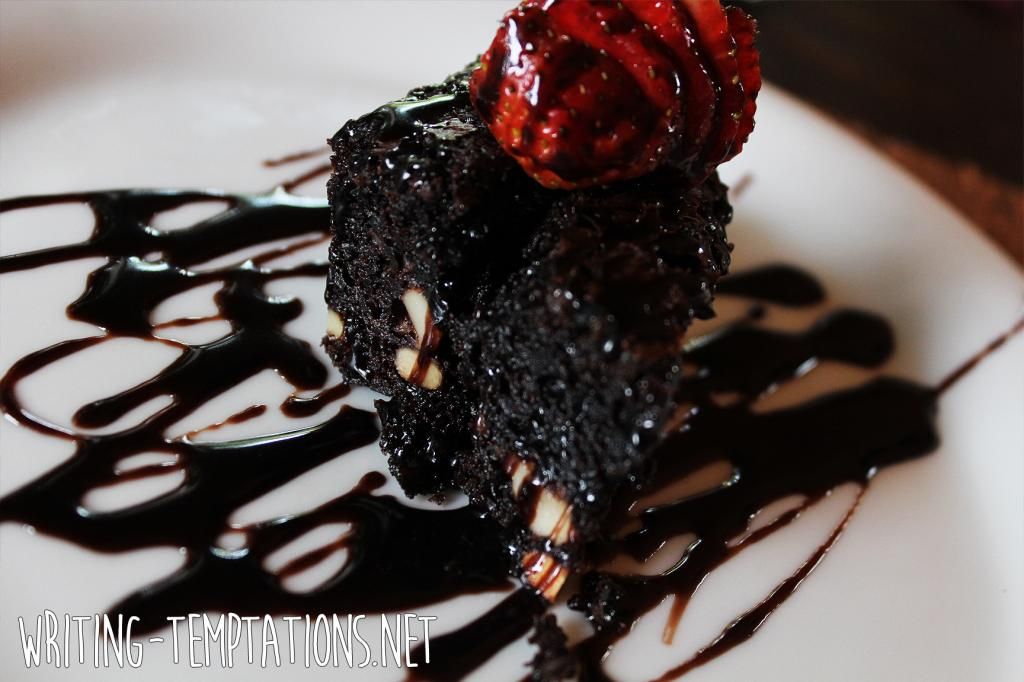 Afternoon Tea 5: Rich and nutty chocolate cake drizzeled in chocolate sauce.
Finally, we decided to enjoy some savoury dishes on our lazy-stay-at-the-resort-days too. The above chicken noodle soup was really good. It was no 5-star restaurant food, but it was good enough for resort food.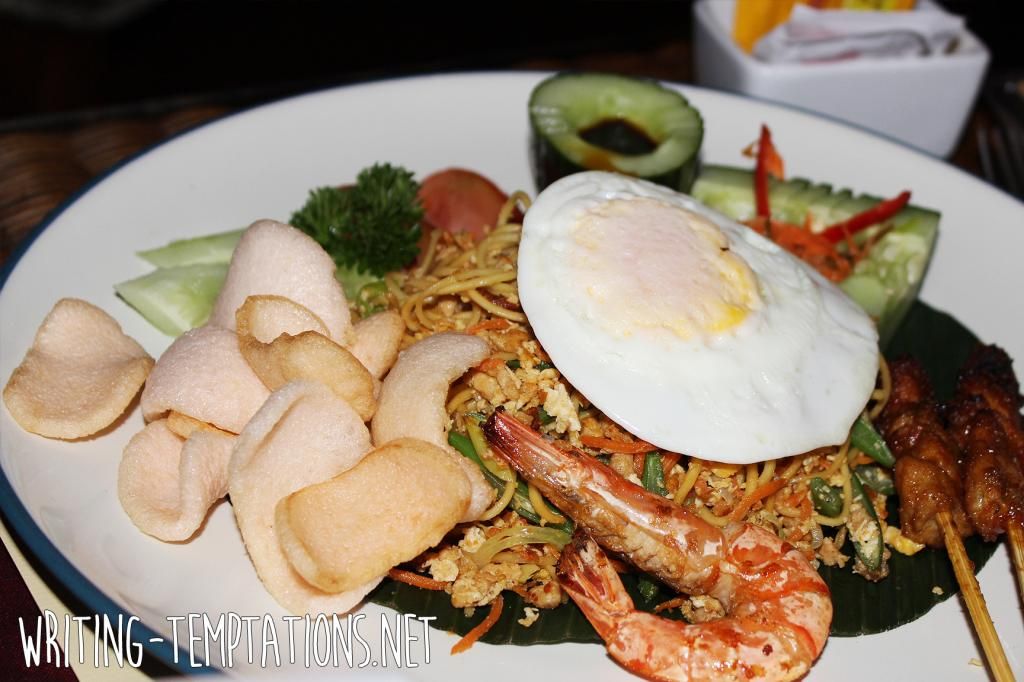 Fried noodles with chicken satay.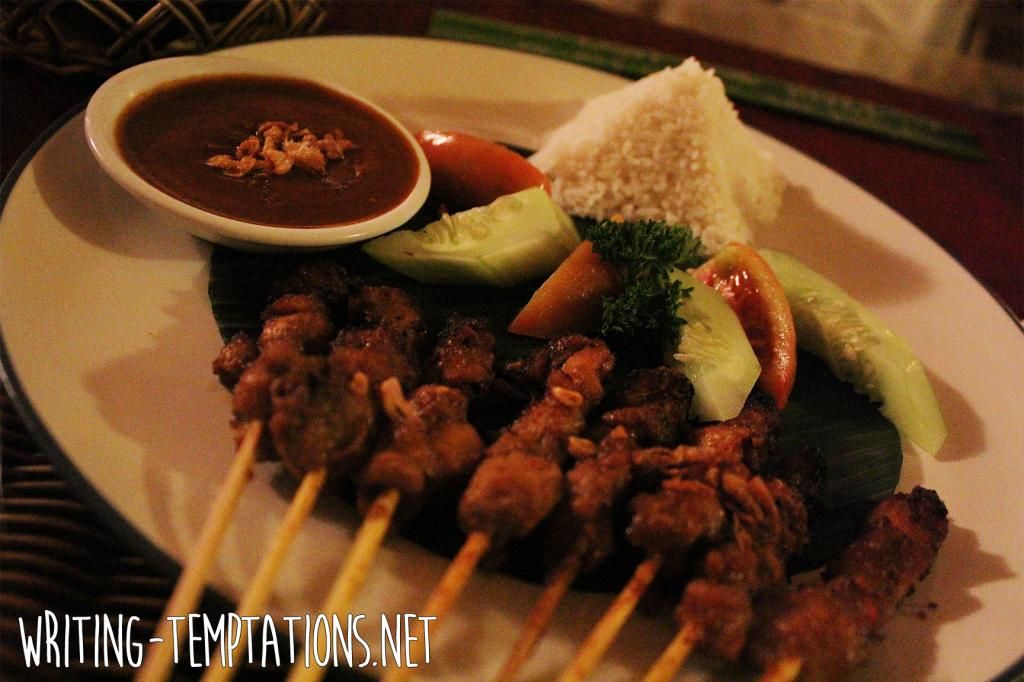 Simple chicken satay dish with peanut sauce. Served with white rice.
Super adorable service.

When we think back of the food we had at Junjungan, the memories are simple but delicious. The amazing breakfast menu has a special place in our heart along with the friendly and patient staff. If any of you guys ever go there, I hope you'll enjoy it as much as we do. It's the perfect get-away from your stressful life.
With ♥,
My Linh