Simple, rich vanilla cupcakes topped with a fluffy chocolate buttercream. This simple combination is a must at parties or high teas. It will blow your mind.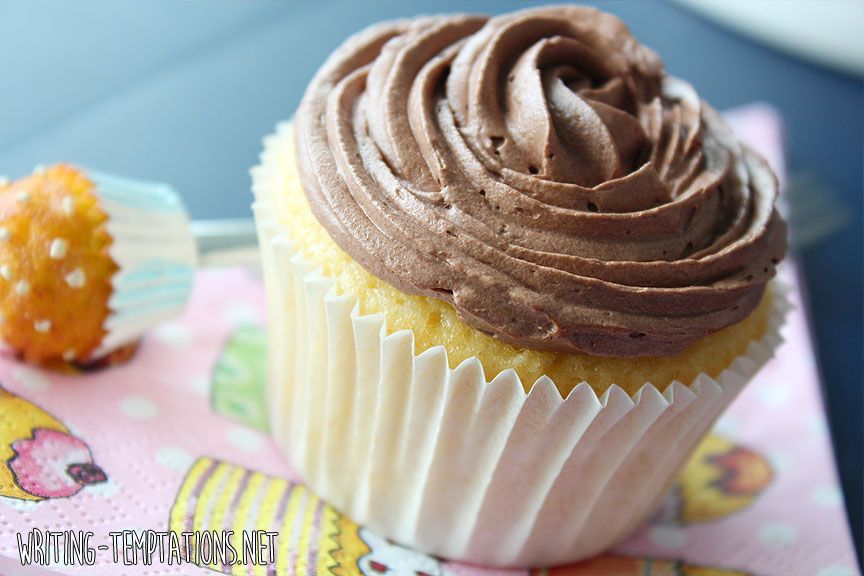 For the past few months my cupcake-baking-energy was running very low. Now, there are quite some excuses reasons to explain this, but I think the main reasons were: a) I was too lazy to wash more dishes than necessary make buttercream additional to the cupcake batter and b) I dislike my frosting technique. However, lately, I'm inspired to develop cupcake recipes again! There are so many flavor combinations and ideas running around in my mind and I've been dotting them all down on pieces of scrap paper. My bag is a recipe-ideas-paper-disaster. It looks like I'm trying to turn it into a paper recycler…. Seriously, it's.that.bad. Furthermore, I got these cheap piping nozzles from eBay, which can create Wilton-similar patterns! How cool is that? It takes my piping skills to a whole other level! I'm actually quite proud of the frosting on today's cupcakes! The best part? It cost me a mere € 2,-. Life does not get any cheaper than eBay, you guys!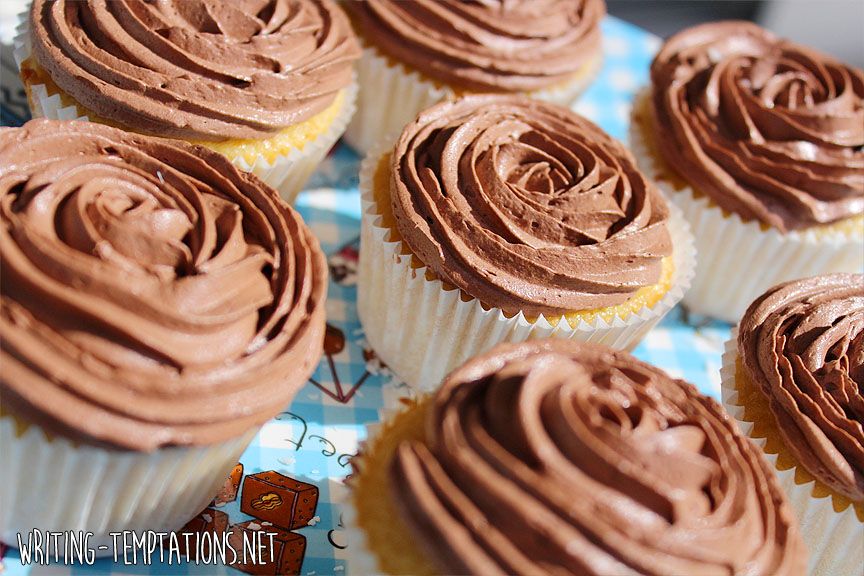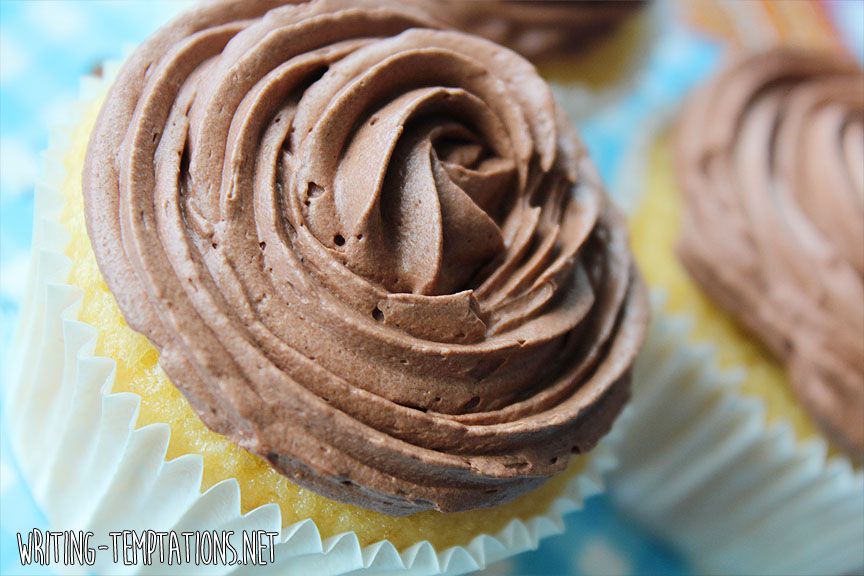 So as you might know, when it comes to food, I love experimenting with new flavors and techniques. However, sometimes plain and simple does the trick too. So at my last get together, I served triple coconut cupcakes along with these simple chocolate vanilla cupcakes. These cupcakes are amazing for two reasons:
The cupcakes are soft and oh-so buttery. Use a good vanilla extract and these cupcakes will take you to vanilla-heaven.
The chocolate buttercream is super fluffy and full of chocolate flavor. Yes, I'm talking about the real chocolate deal.
You have to try these cupcakes. Just so you can see that simple is definitely not boring.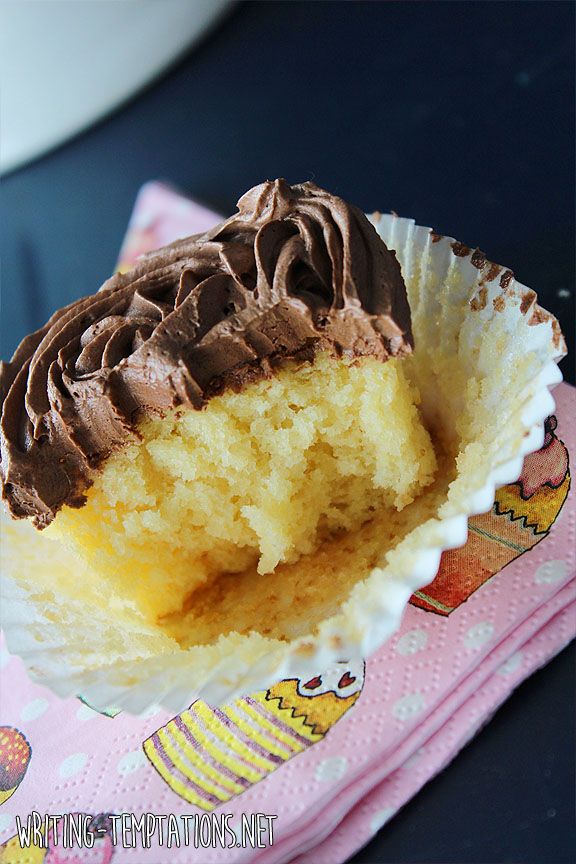 To mix most of the cupcake-ingredients along with half of the milk in a large bowl. Then, you will mix the remaining wet ingredients and add it to your first mixture. While mixing it shortly and taking care not to overmix, you will create the best vanilla cupcakes in just a few seconds!. How easy can it get? I know eh, it does not!
For the frosting, you will sift your confectioners sugar and cocoa-powder to create the best conditions for your buttercream-making. By sifting the dry ingredients, you eliminate the lumps and therefor, slim the chances to a grainy buttercream. Especially sugar lumps can be difficult monsters to kill sometimes. After sifting, you will gradually add the sugar and cocoa powder to the butter. Then, you will add some milk until you get the right consistency. Finally, you will mix until the buttercream is smooth and very fluffy. The longer you beat the buttercream, the fluffier it will get. Frost the cooled cupcakes immediately.
Chocolate vanilla cupcakes
2014-04-16 21:05:34
Serves 12
Soft and buttery cupcakes topped with a rich and smooth chocolate butter cream. Simple but delicious. Great for high tea.
Ingredients for the cupcakes
40 g butter, room temperature
120 g flour
120 g caster sugar
1 tsp baking powder
¼ tsp salt
120 mL milk*
1 egg
1 tsp vanilla extract
Ingredients for the frosting
300 g confectioners sugar, sifted
100 g butter, room temperature
40 g cocoa powder, sifted
1-2 Tbsp milk
Directions for the cupcakes
Preheat the oven to 170C and line a muffin pan with cupcake liners.
In a large bowl, mix the flour, sugar, baking powder, salt and butter to a crumbly mixture.
While mixing, gradually add half of the milk. Mix until just incorporated.
In a separate bowl, mix the egg, vanilla extract and the remaining milk.
While mixing, gradually add the egg-mixture to the butter-mixture. Mix until just incorporated, taking care not to overmix.
Divide the batter over the cupcake liners and bake for 20-25 minutes at 170C or until golden brown.
Let the cupcakes cool completely before frosting.
Directions for the frosting
Mix the butter, confectioners sugar and cocoa powder to a smooth mixture.
Add a couple of tablespoons of milk and mix at least 5 minutes until fluffy.
Notes
*I used skim milk, but you could use low-fat or whole milk too.
Writing Temptations http://www.writing-temptations.net/