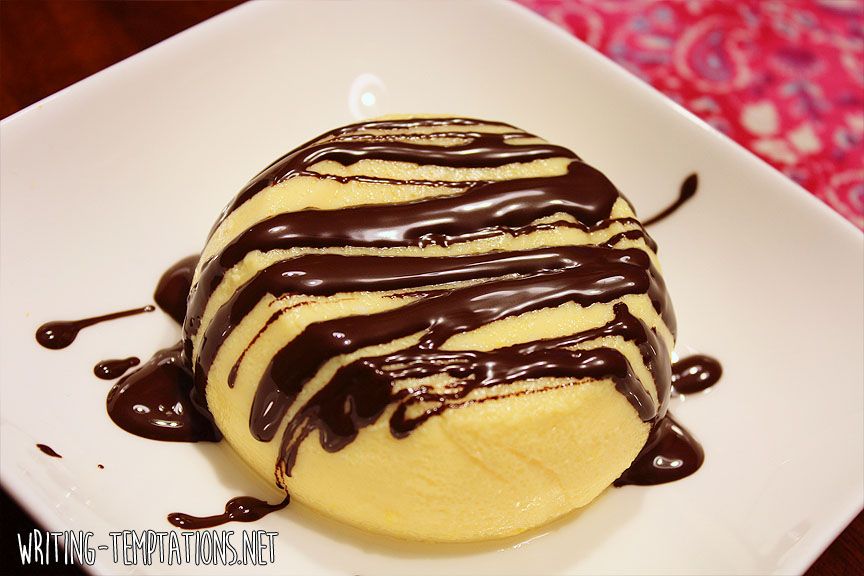 Puddings are one of my favorite desserts. The things I love most about puddings are the silky smooth texture and the perfect complementing sweet and rich sauce. Unfortunately, most puddings are usually quite unhealthy, containing sugar, cream, flour (gluten), and a sweet and buttery coulis. So with today's recipe I tried to bring the pudding back to the core of simplicity and made it fit most diets. It's my healthy version of an orange pudding An orange pudding topped with a bittersweet chocolate sauce to be exact. This healthy recipe is a must-try, because:
The texture is

silky smooth

It is all-natural, just orange juice and honey
It is gluten free
There are

no fancy tricks

The serving size is for two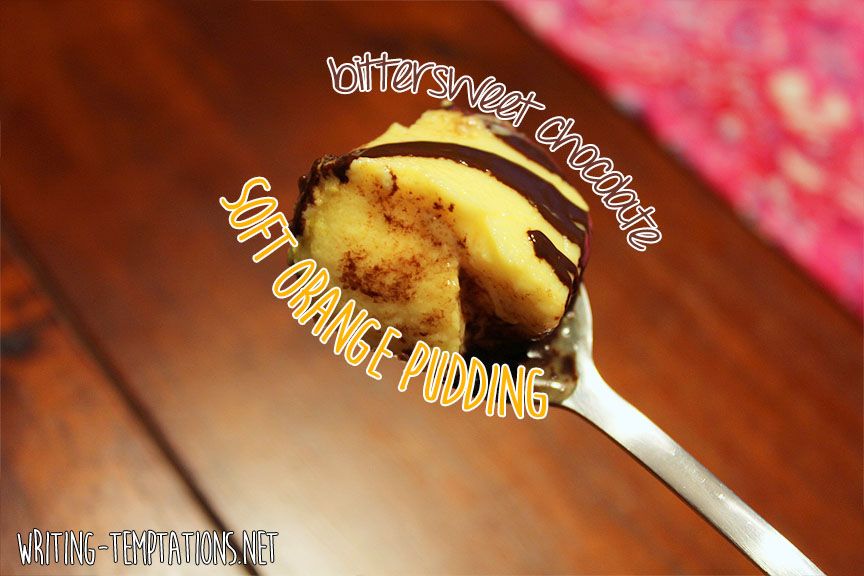 You will start by buttering the bottom and sides of two ramekins with butter. The butter can be substituted with some cornoil, but the oil will cause some bubbles in the pudding. Then, you will pop some orange juice, eggs, honey and salt in a bowl. Mix it up and pass it through a sieve to remove any 'impurities'. After all, you want this pudding to be silky smooth, right? The final step to the mixture is adding some orange zest. This step is completely optional. If you dislike bits in your perfect smooth pudding, you will simply choose to leave it out. There's no one who will miss it.
Then, pour the mixture in your ramekins and steam the puddings in a (bamboo) steamer on medium heat. Never use high heat when working with eggs, because eggs are prone to become rubbery when overcooked (a.k.a: not yummy). The pudding will take about 25 minutes to become fully cooked through. If you don't have a steamer, use this quick tip: place a bowl upside down in a wok, fill the wok with boiling water until there's 2 cm of the bowl sticking out. Place a plate on top of the bowl and cover the wok with a lid. You will now have your personal steamer 🙂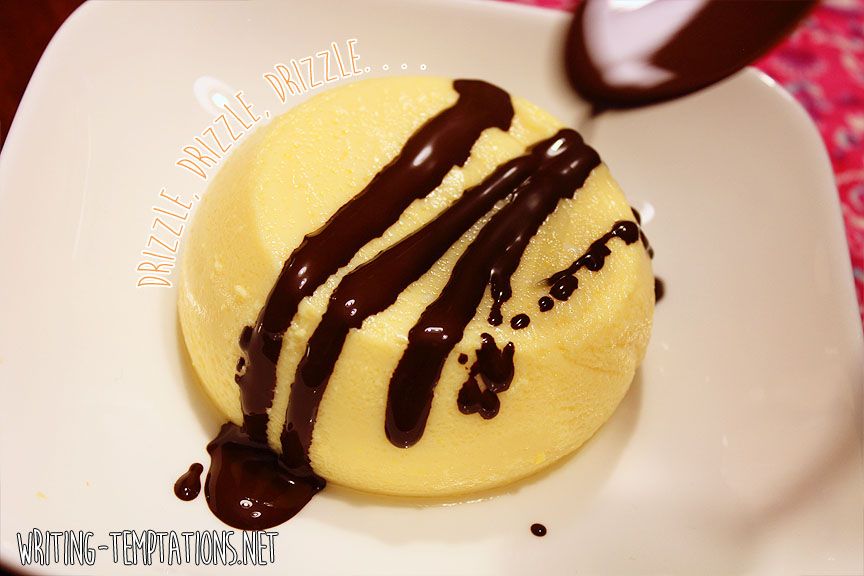 Once the puddings are fully cooked through, you will take the ramekins out of the steamer. CAUTION: beware of the VERY HOT steam.) If there's any excess liquid, pour it out of the ramekin. Then, you will let the puddings cool slightly before turning it out on a plate. Cooling will keep you from burning your fingers. Slowly lift the ramekin and reveal your beautiful smooth pudding. Remember to drizzle some melted chocolate on top of the pudding to add that finishing touch to your perfectly healthy dessert.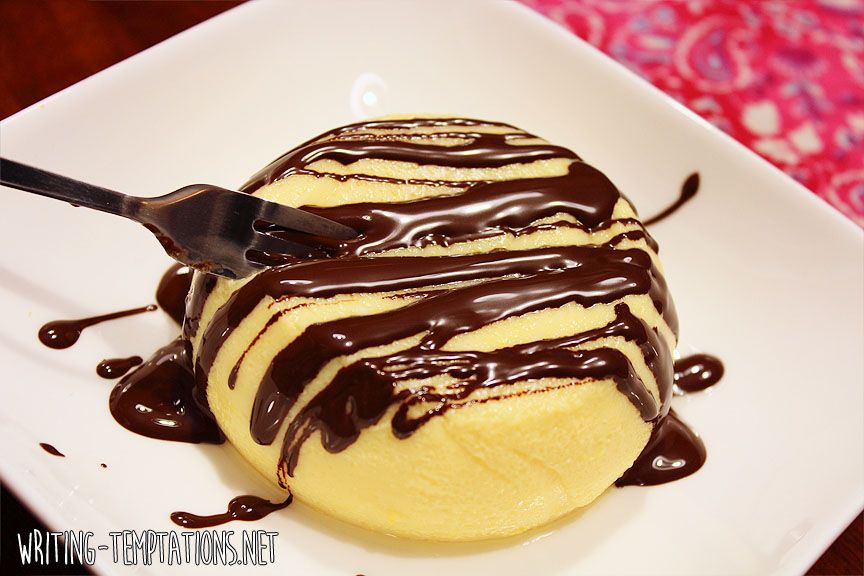 Healthy Orange Chocolate Pudding
2014-04-08 21:57:48
Serves 2
Delicious soft orange-flavored egg pudding with some bittersweet 76% chocolate drizzled on top. Simple, quick and super easy.
Ingredients
3 eggs, medium
2 oranges, zest (optional) and juice
1½ tablespoon honey
¼ teaspoon salt
bittersweet chocolate, melted
Instructions
Butter the bottom and sides of two ramekins.
In a mixing bowl, whisk the eggs, orange juice, honey and salt until combined.
Sift the egg mixture into another bowl.
Add the orange zest and combine.(optional)
Pour the mixture into the ramekins.
Place the ramekins in a steamer with boiling water. Turn the heat down to medium.
Steam the puddings 25 minutes or until fully cooked through.
Remove the puddings from the steamer and let it cool slightly.
Loosen the sides using a knife and turn the pudding upside down on a plate.
Drizzle the pudding with melted chocolate and serve immediately.
Writing Temptations http://www.writing-temptations.net/