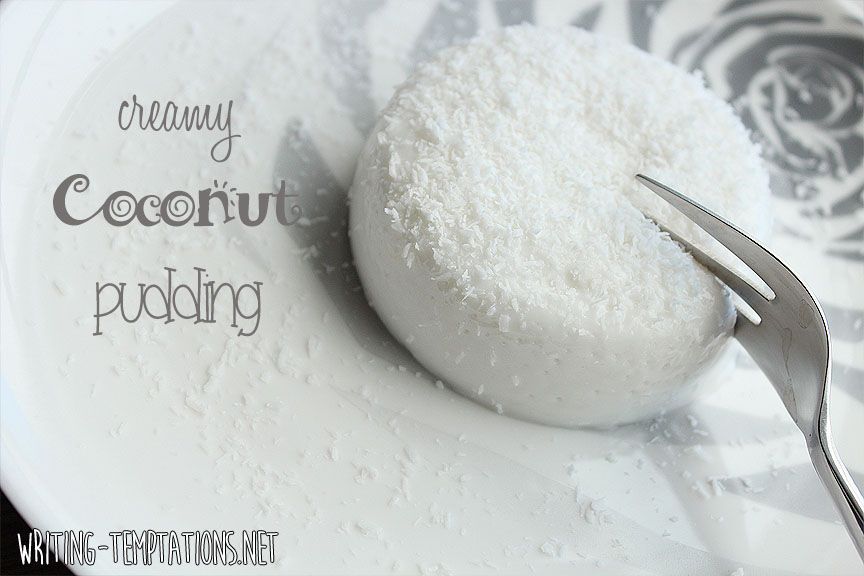 Coconut used to be my least favorite flavor. Then again, when I was little I was a VERY fussy eater. Basically everything was my least favorite flavor, really… Nowadays, I´m a real foodie, trying lots of different foods. And guess what? Coconut flavored sweetness is in the top three of my favorite dessert flavors. Especially, because most coconut desserts are lactose free. Lactose-intolerance is no fun. So I've learned to love the creamy flavor of coconut and I'm trying to incorporate it in more recipes. Just like today's recipe. Today's recipe is super simple, delicious, vegan (lactose-free) ánd gluten free. It is suited for almost everyone! I made this recipe as a "dessert for two"-recipe. However, here's a heads up: You might want to double (or triple…) the batch, because mine were gone in a second…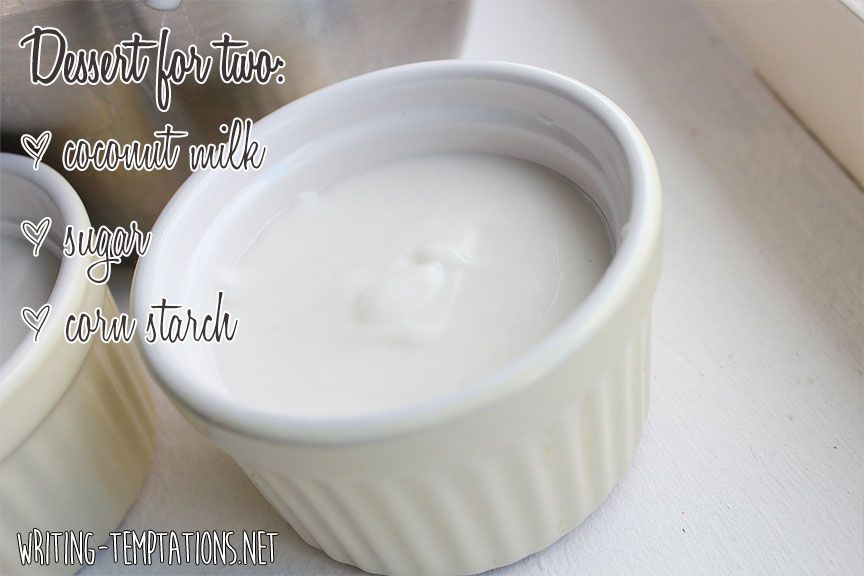 So for this recipe, you will need just three simple ingredients:
Coconut milk
Granulated sugar
Corn starch
Get yourself a can of good organic coconut milk to get a full and creamy coconut flavor. Trust me, it's definitely worth it. As for the sugar, you'll need just two tablespoons. If you like, you could substitute this with honey. For me, I don't like the combination of honey and coconut. It's just not a perfect match.. However, feel free to use whichever sweetener you want. The part that binds your coconut mixture to a pudding is corn starch. Unlike gelatin or agar-agar, corn starch keeps the texture of this pudding creamy and soft. It's almost like softned ice cream… Delicious! Beware, if you can't eat gluten, make sure you buy a brand of corn starch that's certified gluten free. If not, it might contain traces of gluten.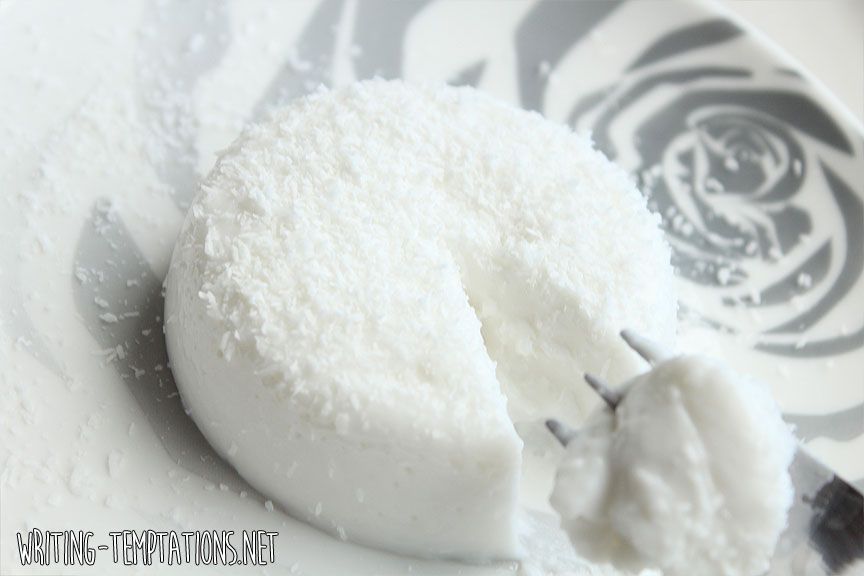 To make this recipe, you'll need 5 minutes, a sauce pan, a whisk and two ramekins. This recipe is even easier than my lemon cream sandwich cookies or chocolate crumble muffins. I know, crazy right? So you will start by combining the ingredients in a sauce pan. Then, you will place the sauce pan on medium heat and keep stirring the mixture. You will keep stirring until the mixture thickens. It should take just a couple of minutes. Finally, you will pour the mixture in the ramekins and let it set for 2-3 hours in the fridge. Take this time to prep your dinner 😉
Once the pudding is cooled, turn the ramekin upside down on a plate. Now, you could serve it like that or be a little fancy-schmancy and top the puddings with some dessicated coconut. It adds a contrast to the soft texture of the pudding, but is totally optional! Either way, serve your pudding straight from the fridge and your guest(s) will love it!
Gluten free, vegan coconut pudding
2014-05-11 14:08:50
Serves 2
This gluten free and vegan coconut pudding is suitable for almost everyone! It's creamy and oh so soft. The texture of this pudding is like softened coconut ice cream. Super easy to make, but so delicious.
Ingredients
250 mL coconut milk
2 Tbsp granulated sugar*
1 Tbsp + 1 tsp corn starch**
dessicated coconut for decorating (optional)
Instructions
Spray two ramekins with non-stick spray or use some flavorless vegetable oil.
Combine the ingredients in a sauce pan.
While stirring, heat the ingredients at medium heat.
Keep heating until the mixture thickens.
Divide the mixture over the ramekins.
Let the pudding cool 2-3 hours in the fridge. The pudding should be completely set.
Turn the puddings upside down on a plate and decorate with dessicated coconut. Serve cool.
Notes
* Substitutable with honey, but alters the flavor.
** If you can't digest gluten, make sure your corn starch is certified gluten free.
Writing Temptations http://www.writing-temptations.net/