Need well proven bread? But live in a cold country? Today, I'm revealing my the secret to proofing dough in 1 hour regardless of the weather. And no, although it might sound like it, I'm not talking about some expensive gadget or an infomercial product. I'm talking about DIY!
When I just started baking, I'd always avoid baking bread or anything that involved proofing dough actually… Although I loved homemade pigs in a blanket, living in a cold country like The Netherlands (and having a student-appartment with barely any sunshine/heat), proofing dough took hours and wasn't always successful. I guess I could've opted for cold proofing, but there usually wasn't time to bake the dough in the days after. (Student life and such, you know 😛 ) And so I'd save the recipes for weekends and then procrastinate for so long that, eventually, I forgot about it. I didn't really start baking bread until a couple of years ago; when I learned this trick that made proofing dough quick and easy. You know that's how I like my recipes, right? 😉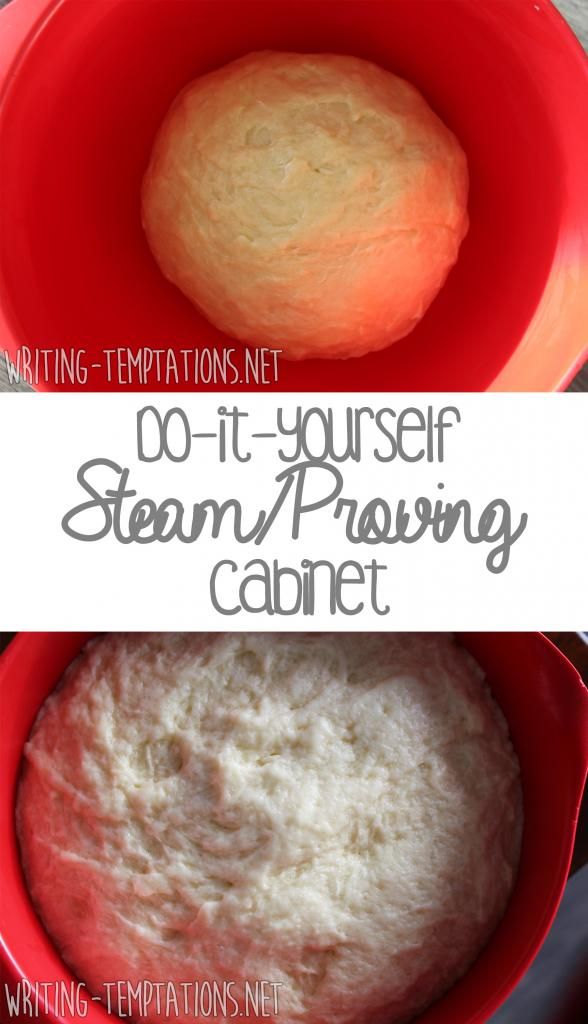 Now, before I share my secret I must tell you they say that slow and cold proofing results in better flavor and structure. Is it true? Yes, I believe it's true. However, my question is: Do you have time for that? I don't anyway. So unless you're a professional baker or an amateur with a serious love for bread (or someone with a lot of free time on hand), I'd suggest trying this method. Is it the best way to prove bread? Maybe not. Does it result in quick and yummy bread? Yes, this method is all I've been using for the past few years and everybody loved the breads/dough that resulted from it. This quick proven pizza bread was gone in seconds. No joke.
Anyway, let's get down to business. Today, I'm going to tell you how to make your own steam cabinet. It's the secret to a warm dough environment in a cold country. Just a heads up: There are 6 steps. HOWEVER, don't be put off by this, because I could've written it in 1 step, but I thought it'd be more clear broken down into 6 separate steps. Here's what you're going to do.
DIY steam cabinet
You will need:
An oven (

off!

)
A big pot with boiling water
Oven rack
A heat proof bowl with dough for proving
Method:
Fill a big pot with boiling water.
Place the pot at the bottom of the oven.
Place the oven rack in the middle of the oven.
Set the bowl on top of the oven rack.

Close the door of the oven

and let the dough proof for about 1 hour.
It's important to use boiling water to create a warm environment for the yeast. Additionally, the steam will make your steam cabinet humid, which is what the yeasties love. Remember to close the oven or all the goodies will escape from the oven in no time. Once you've got your temperature and humidity going, all you have to do is wait. Yes, there will still be a wait. Just not a very long wait. It will take about 1 hour and I can't make it any less for you (or you should try a quick bread). So while you're waiting for these or these to rise (don't worry, I'll share the cinnamon rolls soon enough), try out the no-bake truffles! They're delicious if I may say so myself 😉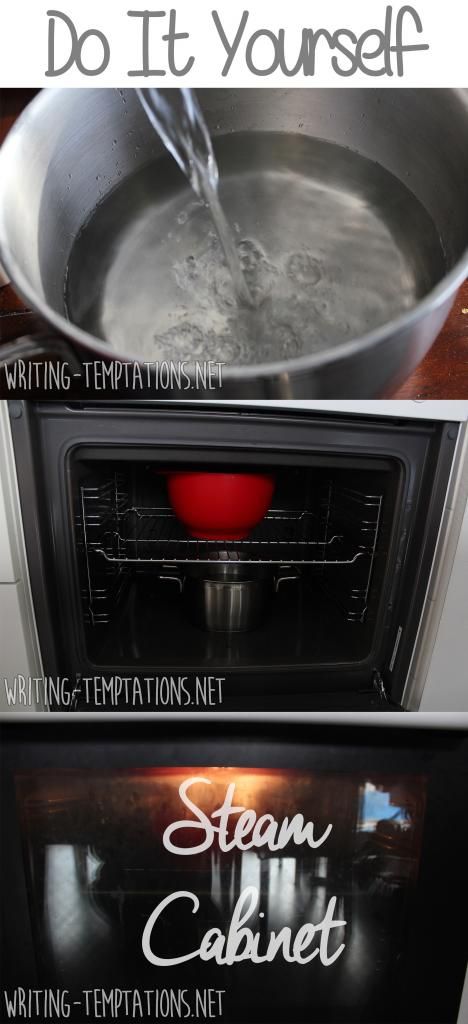 Love,
My Linh