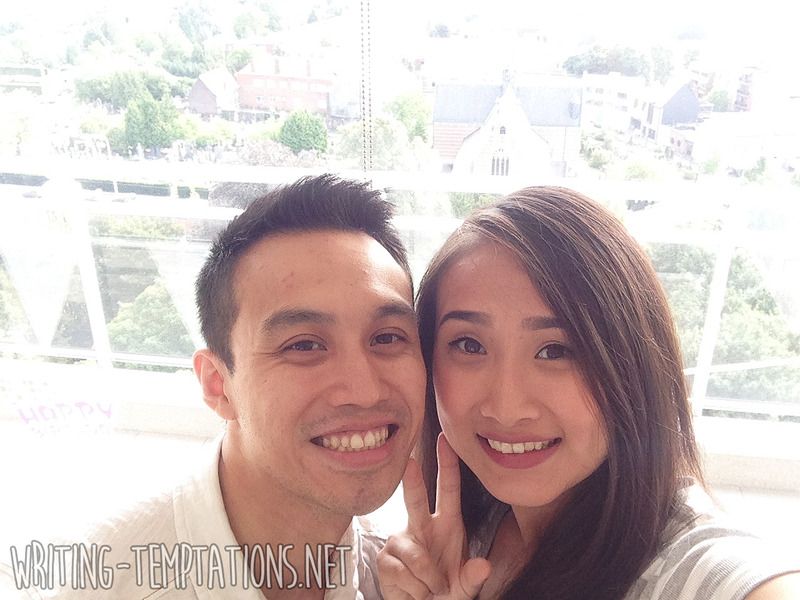 A couple of weeks ago (time flies!) my boyfriend took me to Antwerpen and Brussels in Belgium. It was his present to me for my birthday ♥♥ The weather was up and down for the 7 days we stayed in Belgium, but we had a great time together nonetheless. Away from all distractions and stress, we enjoyed our quality time with (of course) lovely food and stayed in an apartment with an amazing view! Naturally, it's time for another life in photos 😀 Number 5 already! #sarcasm Will we ever reach the two digit numbers? 😛
When in Belgium, eat waffles. The one in the picture was an apple and cinnamon waffle. One of my favorite flavor combos! The waffle came fresh off the waffle iron and tasted like heaven. Delicious sugarrush.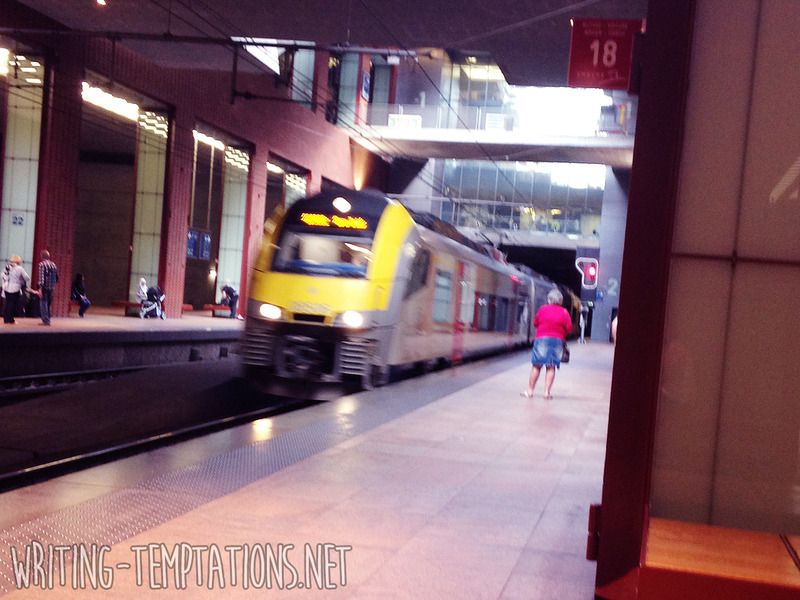 Off to Brussels! Huh, so fast? Yeeahh… Our days in Antwerpen flew by due to heavy rain (aka storm) and my migraine attacks -____- Therefor, we didn't have a lot of chance to take pictures in Antwerpen. Also, we mainly just strolled around to enjoy the ambience and do some shopping.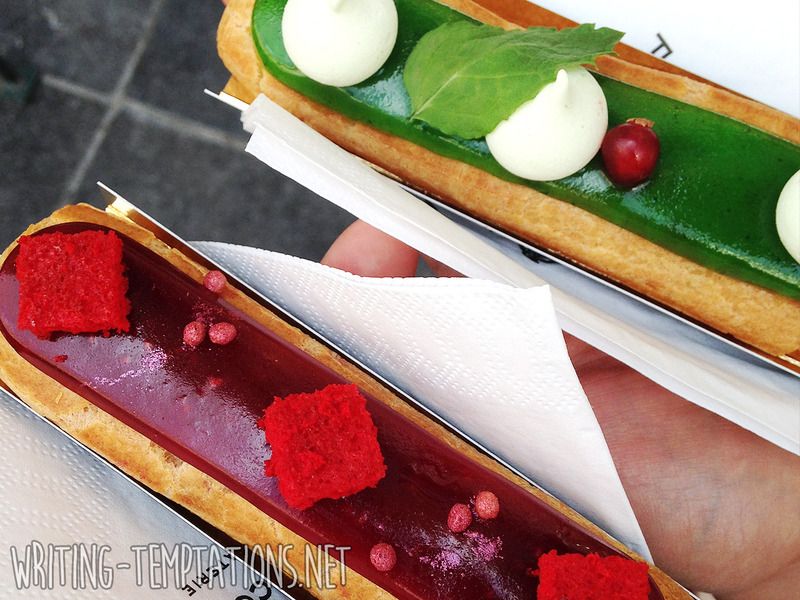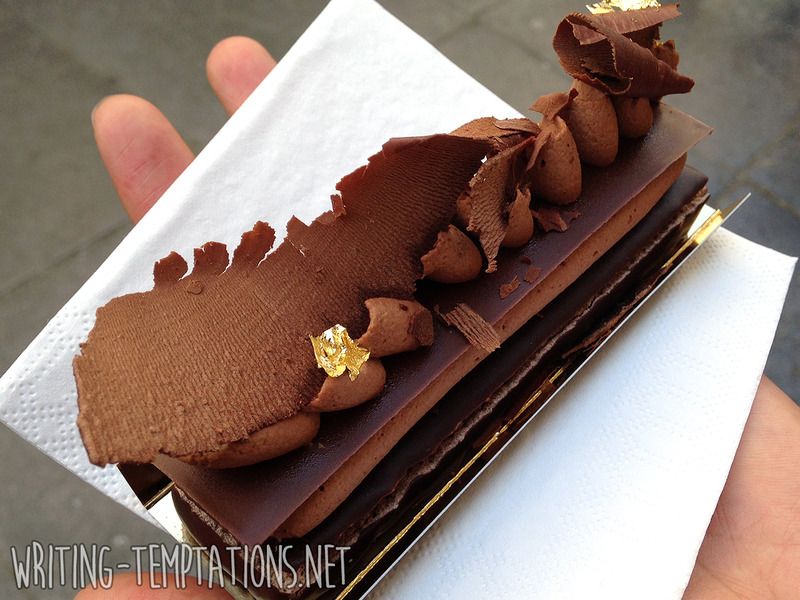 In Brussels we stumbled upon quite some patisseries. Of course, we couldn't resist to try some! And boy, the éclairs were SO SO delicious. I can't even begin to describe. The flavor was amazing; it was like flavor explosions in your mouth. Especially the raspberry tasted exactly like a raspberry, but creamier and with different kinds of textures. Yum! My favorite was the caramel éclair. Can never go wrong with caramel! 😉 The éclairs were €4,- each. We also tried this cake, but I felt like it wasn't really more than a good piece of chocolate cake.
In addition, we tried some macarons too. Oh my gosh. I know macarons are more French things, but who cares? These were di.vine. Seriously. These macarons melted like butter our mouth and tasted like heaven. I don't remember the price, but they were definitely worth our money. (Also the only picture I took with my DSLR haha…)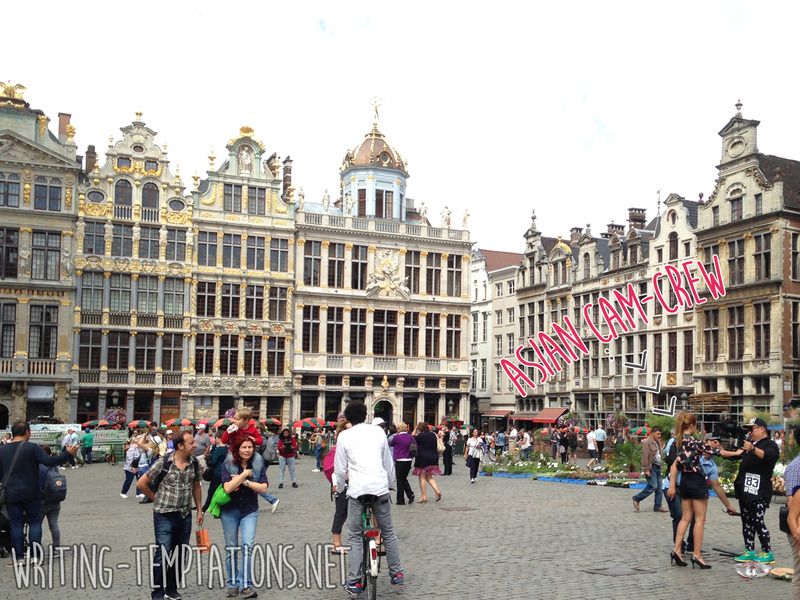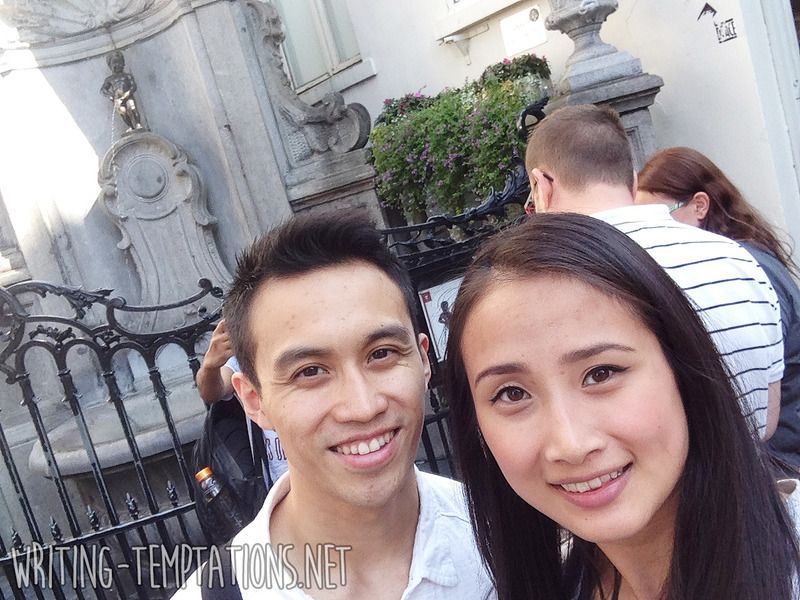 To burn off all the food we stuffed ourselves with, we did quite some walking in Brussels too. As we strolled around we snapped these pictures at the "Grand Place" and the bottom one at "Manneke Pis". The latter one was so crazy crowded so we settled for this selfie from a distance haha.. It's the memory that counts, right? 😉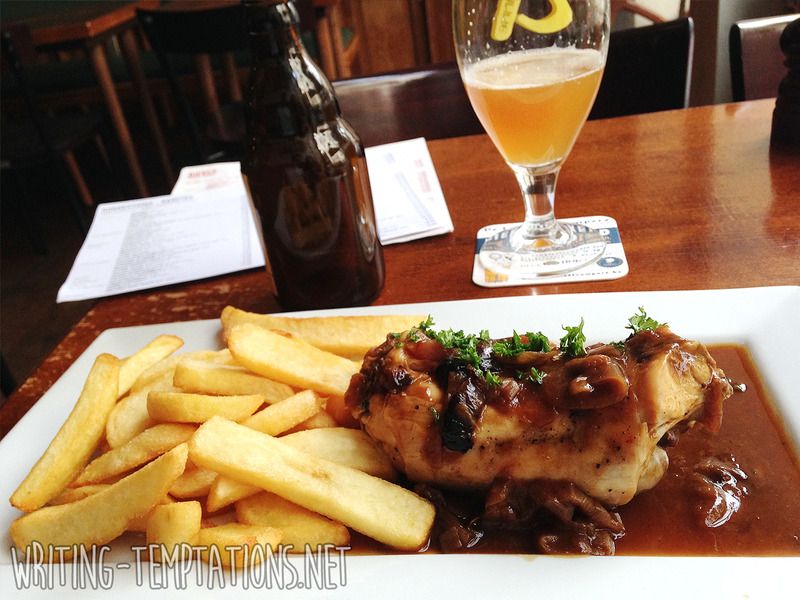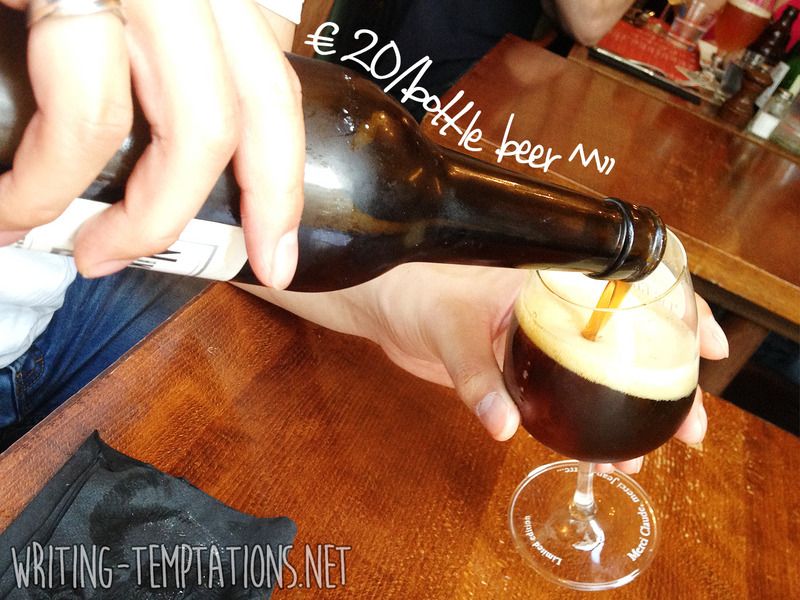 Finally, a special Belgian dinner with rabbit and fat fries. The restaurant also has a limited edition beer for €20,- a bottle, which we ordered as it was a special occasion. Normally, I really dislike beer (alcohol in general actually), but I must admit this one was quite ok. I still didn't like it, but a sip didn't gross me out. Which says A LOT if you know me xD
What's the last place you've been to?