Super creamy and rich new york-style cheesecake. An easy and delicious recipe.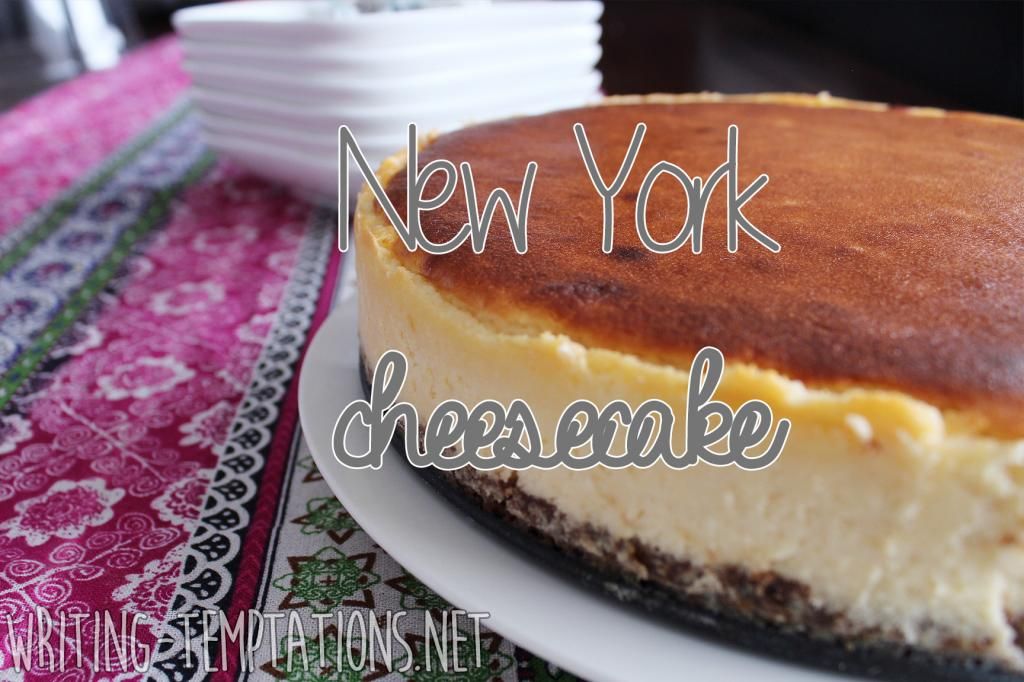 Happy Monday, pumpkin pies! How was your weekend? I baked this New York Cheesecake last Saturday for my Sunday-guests 😀 Also, I had another go at a recipe for Dim Sum Style Coconut Pudding, but I just haven't found the right ratio for the ingredients yet. Hopefully, I'll get to share the perfect recipe for fluffy, soft coconut pudding, soon. For now, take this super delicious, creamy, rich cheesecake recipe. It's seriously so good. And don't worry about leftovers, this recipe is perfect for freezing too!
When I started baking, New York Cheesecake was one of the things I feared most. The list of ingredients, the things that could go wrong (underbaking, overbaking, cracking)… It didn't make me eager to try homemade cheesecake. I mean, the store-bought cheesecake was okay-ish… The flavor was a bit off, but homemade is so much hassle and too diffucult. "No need to make delicious, homemade cheesecake, right….?" Wrong. Store-bought cheesecake just isn't that good. Especially compared to homemade cheesecake. Besides, delicious homemade cheesecake isn't that difficult either. I know that now. All you need is a good recipe and a couple of tips.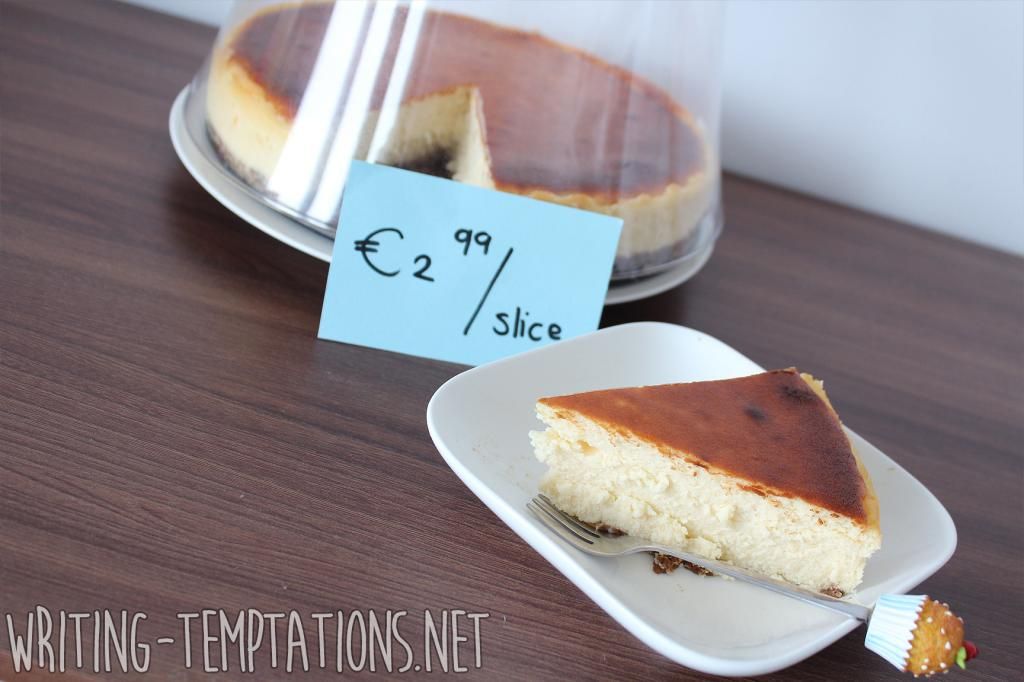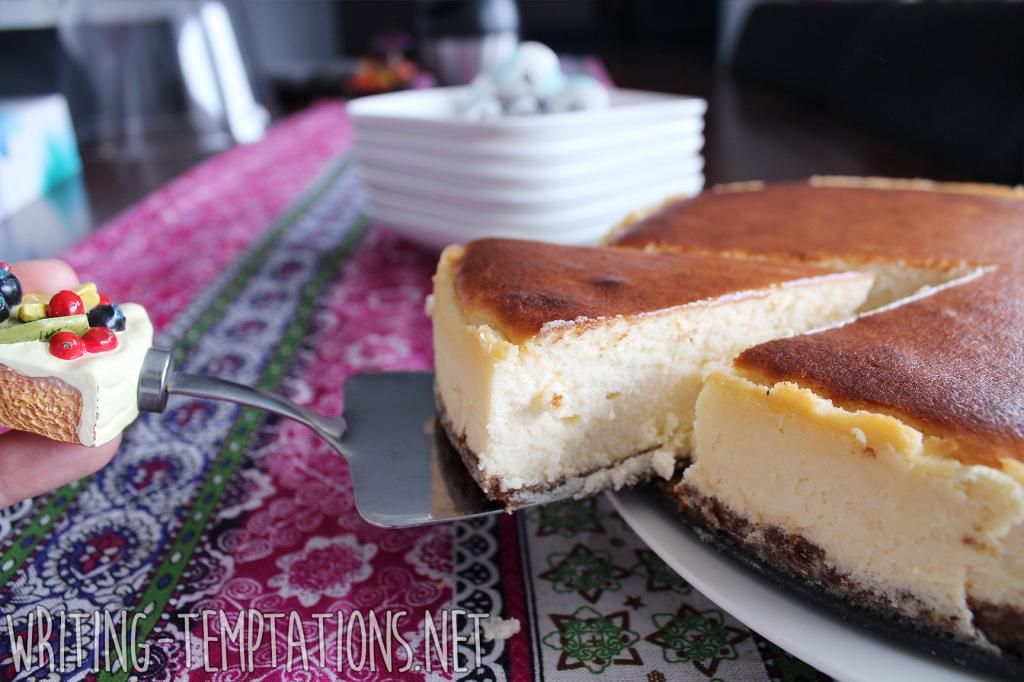 Unlike the Japanese style cheesecake), New York Cheesecake is a dense-type of cheesecake. Key to this cheesecake is not its fluffy-ness, but rather the dense, smooth texture and its creaminess. However, because the NY cheesecake is so dense, its very prone to cracking. Don't panic though, because there are some very simple tricks to prevent the cake from cracking:
Use well-softened cream cheese to get a super-smooth mixture without overmixing.
Add the eggs last to the mixture and prevent overmixing once the eggs have been added. Eggs hold air, which could cause the cheesecake to crack.
Bake the cheesecake in a waterbath for even cooking.
Don't open the oven while baking to prevent temperature fluctuation.
Let the cheesecake cool slowly by leaving it in the oven with the door ajar.
And that's it! Try it. Homemade cheesecake is really so much better than the store-bought stuff. Creamier, softer, richer.. Just better in everything. And once you've tried this you won't go back. I'm 100% sure! Now, all grab a chair and have a virtual slice of cheesecake! 😉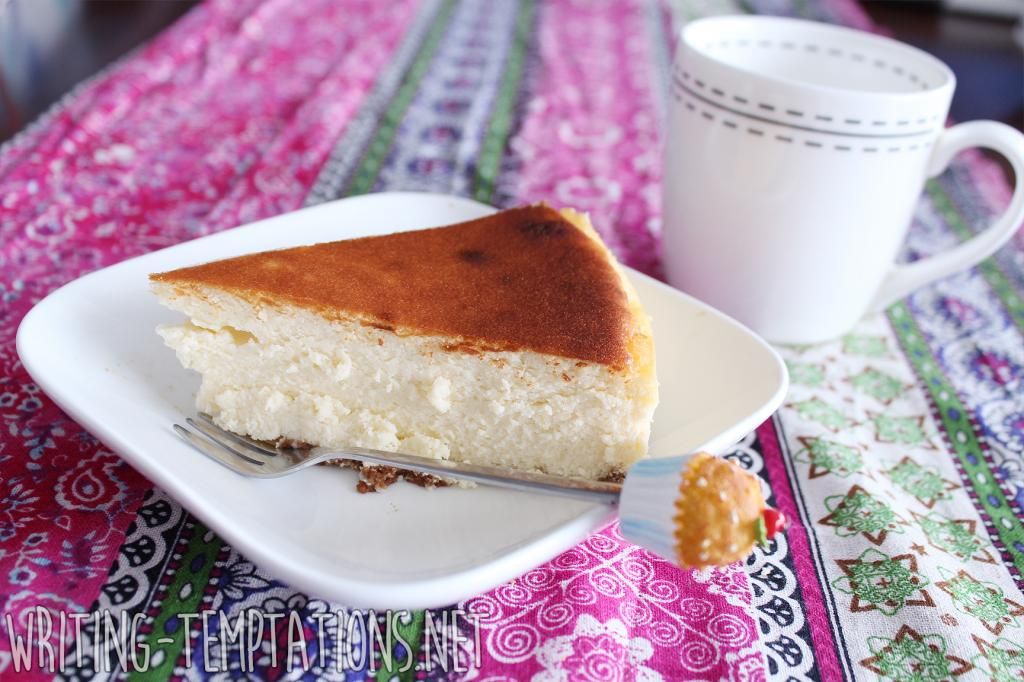 Love,
My Linh
New York Cheesecake
2015-01-18 20:29:55
Serves 12
Creamy delicious rich new york cheesecake. Better than store bought!
Ingredients
125 g butter, melted
210 g biscuits*
900 g cream cheese, softened
250 g caster sugar
200 g sour cream
2 tsp vanilla extract
1 lemon, zest and juice
3 Tbsp all purpose flour
3 eggs (L), separated
1 egg yolk
For the bottom
Preheat the oven to 180 C and line a 24 cm springform cake tin with parchment paper.
Using a zip-loc bag and rolling pin, crush the cookies to fine crumbs.
In a small bowl, mix the melted butter and crumbs.
Press the mixture in the bottom of the springform tin.
Bake the biscuit-bottom 10 minutes at 180 C. Take out of the oven and set aside to cool.
For the filling
Preheat the oven to 240 C.
In a bowl, mix the cream cheese, sugar, sour cream, vanilla extract, lemon zest and lemon juice until mixed evenly.
Add the flour and egg yolks to the cream cheese mixture. Mix just until combined. Set aside.
In another bowl, whisk the egg whites until stiff peaks.
Fold the egg whites in the cream cheese mixture in three batches.
Pour the cream cheese mixture on top of the cooled biscuit bottom.
Cover the bottom and sides of the springform with aluminum foil and place the springform in a baking tray.
Fill the tray with 2-3 cm water and bake the cheesecake 15 minutes at 240 C. Then, turn the oven down to 110 C and bake for another 25 minutes. The cheesecake should be slightly wobbly in the middle.
Let the cheesecake cool completely in the oven with the door ajar. (About 2 hours.)
Cover the cheesecake with aluminum foil and cool for another 8 hours (or overnight) in the refrigerator.
Notes
* I used "Bastogne"-biscuits, which already contain plenty of sugar. If using digestive biscuits, add another tablespoon of sugar to the bottom-mixture.
Writing Temptations http://www.writing-temptations.net/