Silky smooth homemade pumpkin puree. For those who live in a country without canned pumpkin puree or just want something better than store-bought.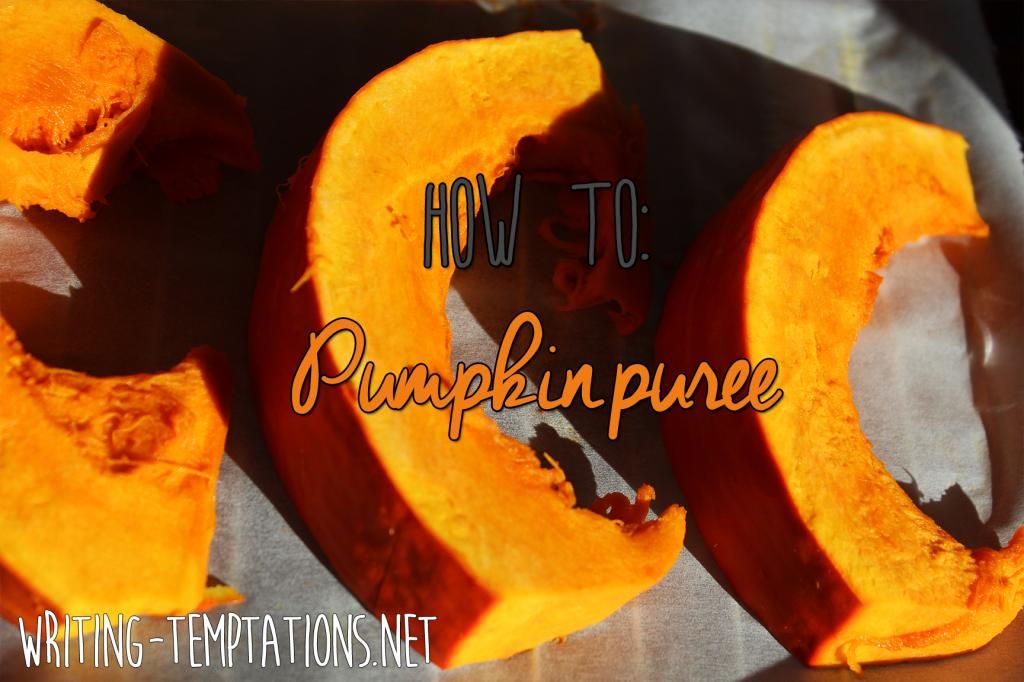 These past few weeks I've been driving back home from work through total darkness. As the winter is approaching, darkness starts creeping up on us around 3 or 4 pm! By the time I get off from work, it's pitch black outside. Although I'm not much of a fan of driving in the dark (there's enough danger on the road without bad sight), I do love the sight of all the car lights on a busy road. And boy is it busy on the road when I'm driving back home. Anyway, the car lights remind me of christmas lights. Especially when I'm on a hilly road, it's like I'm looking at christmas lights flowing like waves around the tree on the road. I just love that christmast-y feeling, don't you? So warm and cosy. (Yes, I just went there: Talking about christmas while december hasn't even started yet XD) I think it's my daily little moment of joy. What's your daily moment of joy?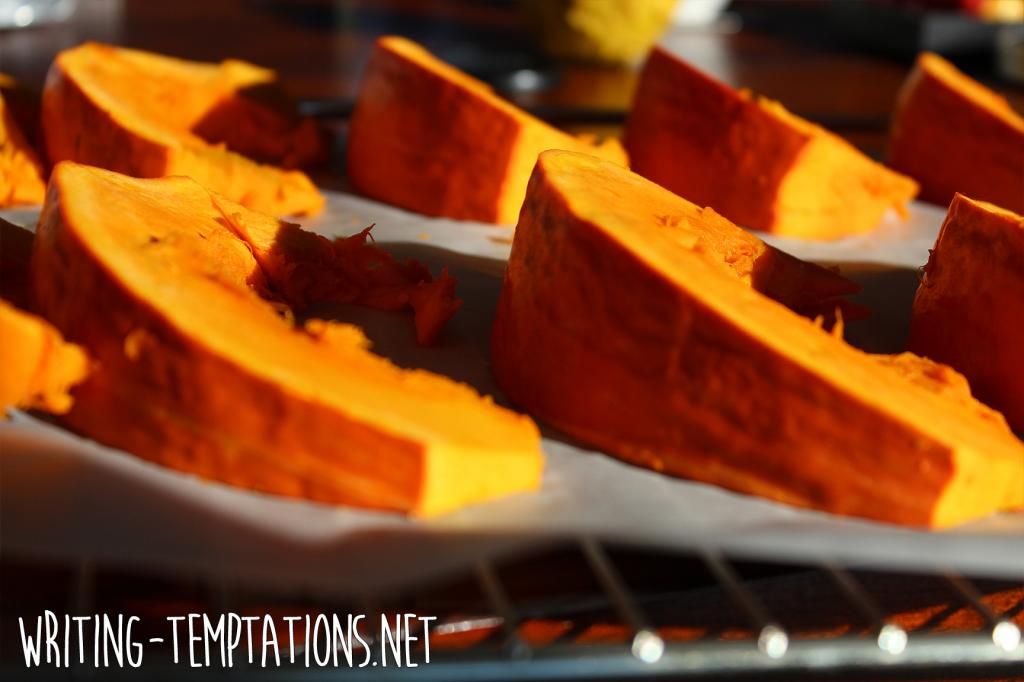 Snapping back to November-reality, I'll be sharing a short and quick recipe with you guys today. A recipe on pumpkin puree! Unlike the US, pumpkin puree is really hard to find over here. If not impossible. But as you might (or might not) know, a while back, my colleague gave me this huge pumpkin from her garden because I told her I love pumpkin soup. However, the pumpkin had so much flesh that a pot of pumpkin soup would still leave me with rougly half a pumpkin for leftovers. Which was in no way bad, because I still have to test and try a gazillion pumpkin recipes. So little time though with so much to bake/cook… 😉 To let no pumpkin go to waste, I decided to puree the big beast so I could put a couple cups of pumpkin puree on stock in the freezer. This way, I can test some pumpkin recipes whenever I find some spare time (let me know if you have any left for me 😛 ). So without further ado, here's how to make quick and easy pumpkin puree.
Pumpkin Puree
2014-11-05 22:24:32
Easy homemade pumpkin puree. Great for soups, pies, cheesecakes.. you name it!
Ingredients
1 large pumpkin
2-4 Tbsp water
Instructions
Preheat the oven to 180 C and get a baking tray ready.
Cut the top and bottom off the pumpkin. Discard the top and bottom.
Cut the pumpkin in wedges (like a watermelon) and remove the seeds*.
Bake the pumpkin wedges 10-20 minutes at 180 C or until completely soft.** Let the wedges cool slightly.
Using a knife, scrape off the skin.
Puree the pumpkin by adding a couple of chunks at a time in a foodprocessor (or blender).
If the puree is too dry, add a (couple of) tablespoon(s) of water until you get the consistency you like.
Use the puree as is in your favorite recipes or divide over ziploc bags and freeze. Make sure to remove air from the ziploc bags.
Notes
* Don't discard. Roast these for a delicious snack.
**Time depends on the thickness of your wedges. The pumpkin is fully cooked through when a knife is easily pierced through the wedges.
Writing Temptations http://www.writing-temptations.net/