Another Seoul post! Hopefully a "yay" from most of you guys hehe… Today's post is related to "My Girl", one of my first Korean drama's: the 63 building (aka 63 city or the golden tower). It's one of my most memorable experiences in Seoul, because My Girl/63 building is the first thing that made me want to visit Seoul. 63 building was named after its 63 floors, three of which are underground. This building is less tall than the N Seoul Tower. Additionally, it's mostly visited by the Korean population than tourists. I just happened to know this building from My Girl. The funny about 63 building is that it's actually a corporate headquarter. However, besides the men in nice suits, the building also offers family/fun activities. Today, I'll be sharing the first part of our 63 city-experience! 😀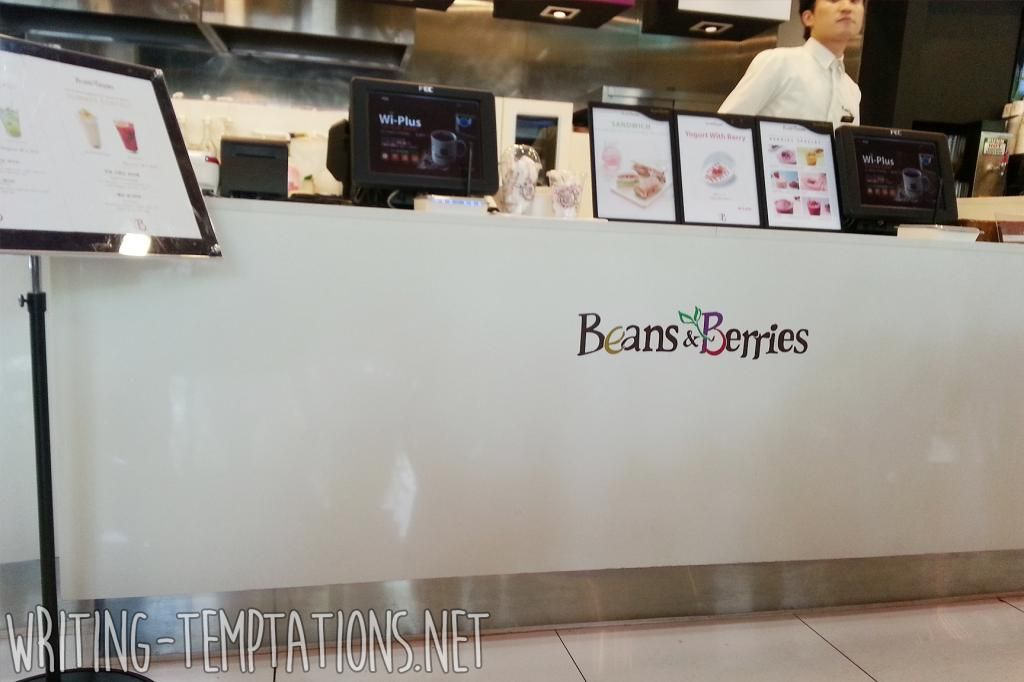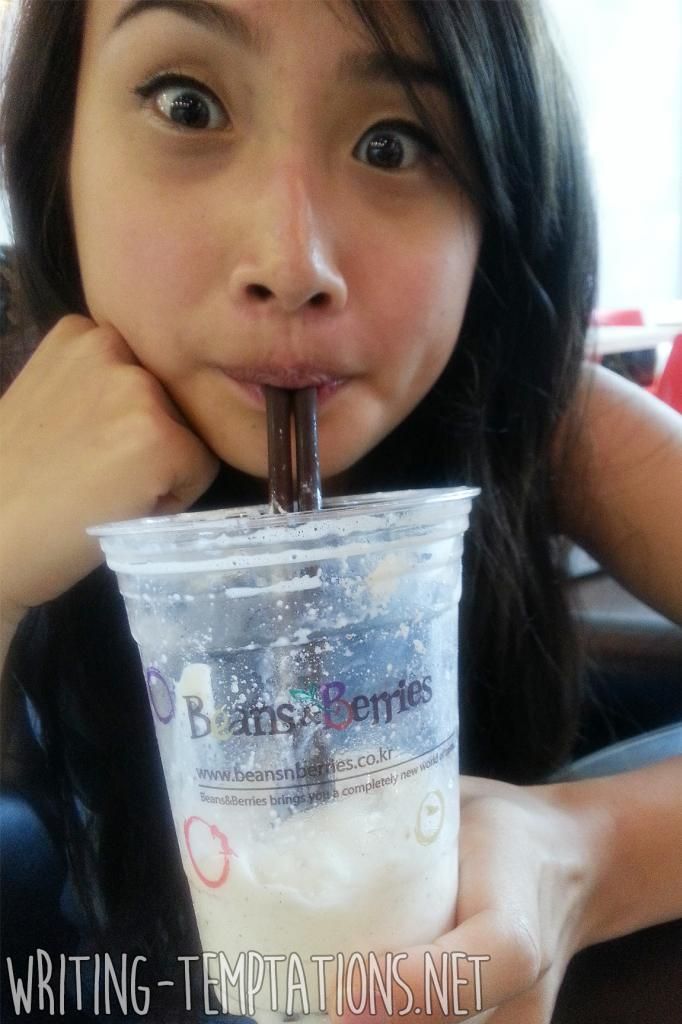 Just like every nook and cranny of Seoul, 63 building houses a popular café. In this case: Beans & Berries. We decided to stop for a quick drink, because:
We were dehydrated from walking in blazing hot sun to the building
We just had to try about every café we ran into (and this one looked so stylish!)
The chairs were super comfy :')
After we finished taking hipster café-selfies and sipping our iced almond drink, which was soo goood.. –heavenly almost-, we got ourselves a "Big 3"-ticket, which allowed us to visit 3 out of 4 activities: Sea World, Sky Art, IMAX and Wax Museum. As we already visited a movie theatre in Seoul, we decided to go for Sea World, Sky Art and the Wax Museum. To be honest, 63 building isn't one of the cheapest activities to do in Seoul. However, if you have the money, 63 building is quite a nice place to spend a day in Seoul.
First off, the Wax Museum. The Wax Museum is divided into a couple of sections, each with its own "theme". There's the usual super star-area (think Marilyn Monroe, Michael Jackson etc), but you'll bump into a Horror Mansion (not.my.favorite.) and a Character Zone (Spiderman, Batman.. you name it) too. And so we -especially my boyfriend- let our imagination flow and took gazillions of photos with the wax sculptures. Don't worry, I will just share a few :')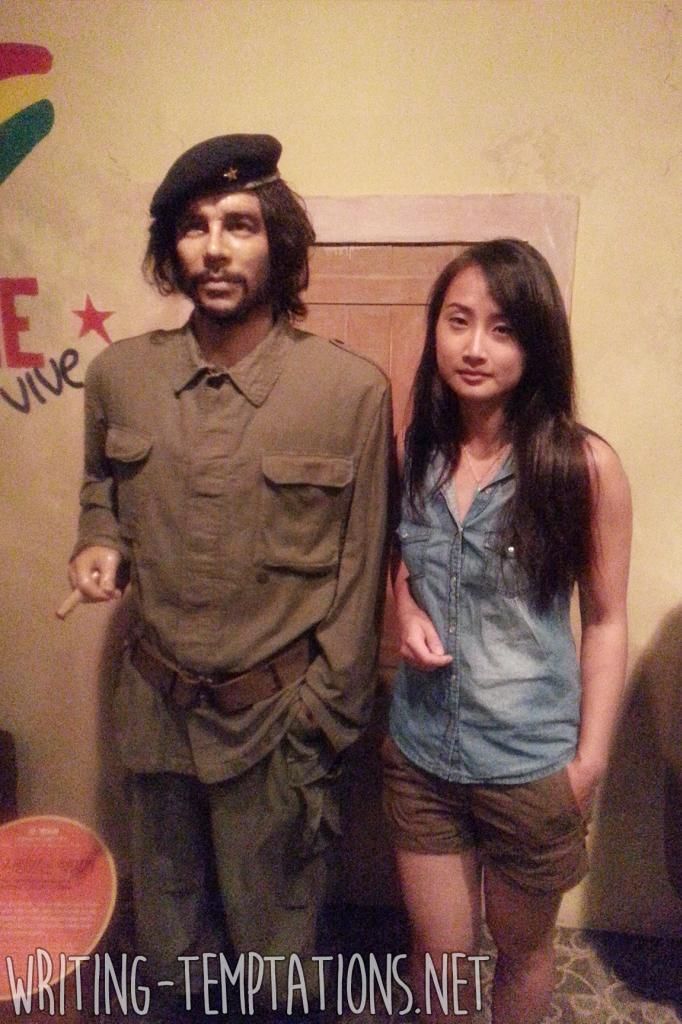 Me trying to blend in with the wax Che Guevara scene :')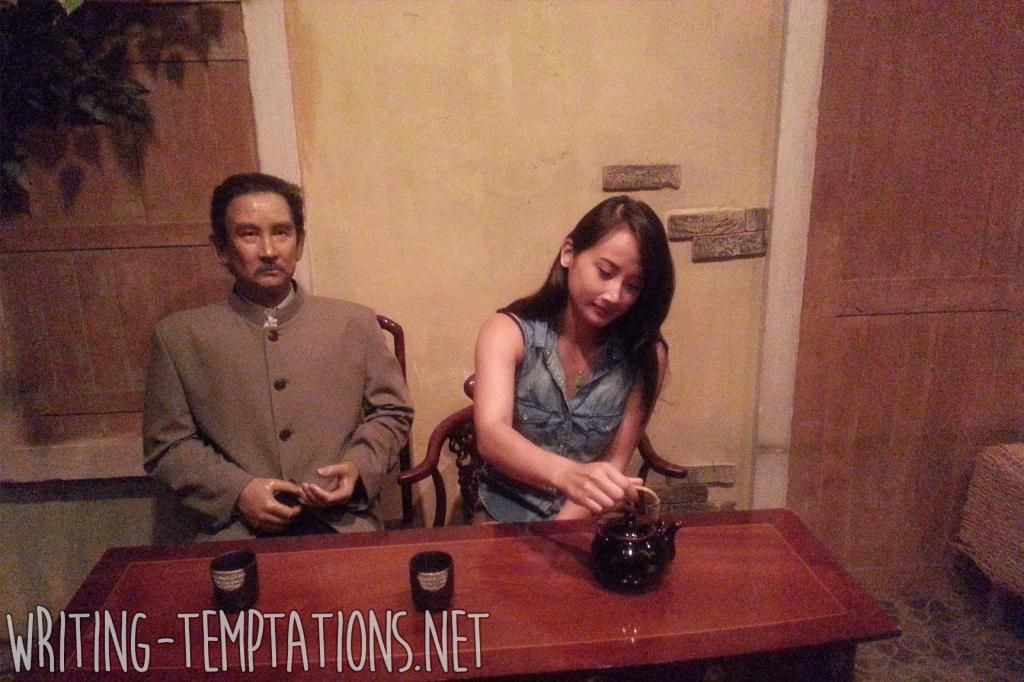 The tea pot was actually glued to the table.. Should I become an actress? XD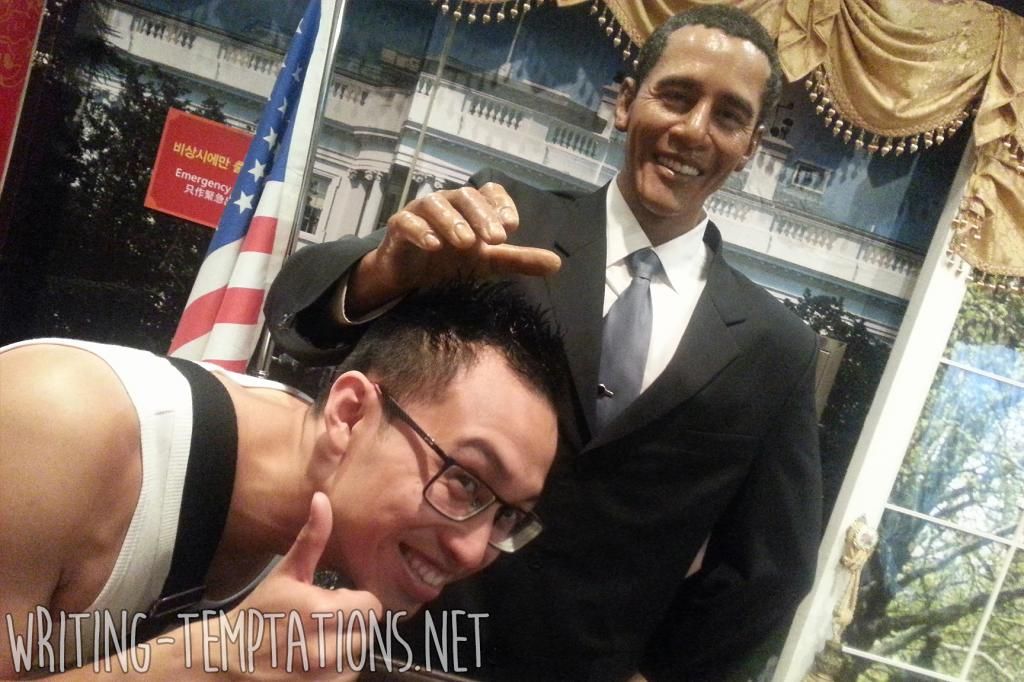 Yes, my bf made Obama to pat him on the head ^^"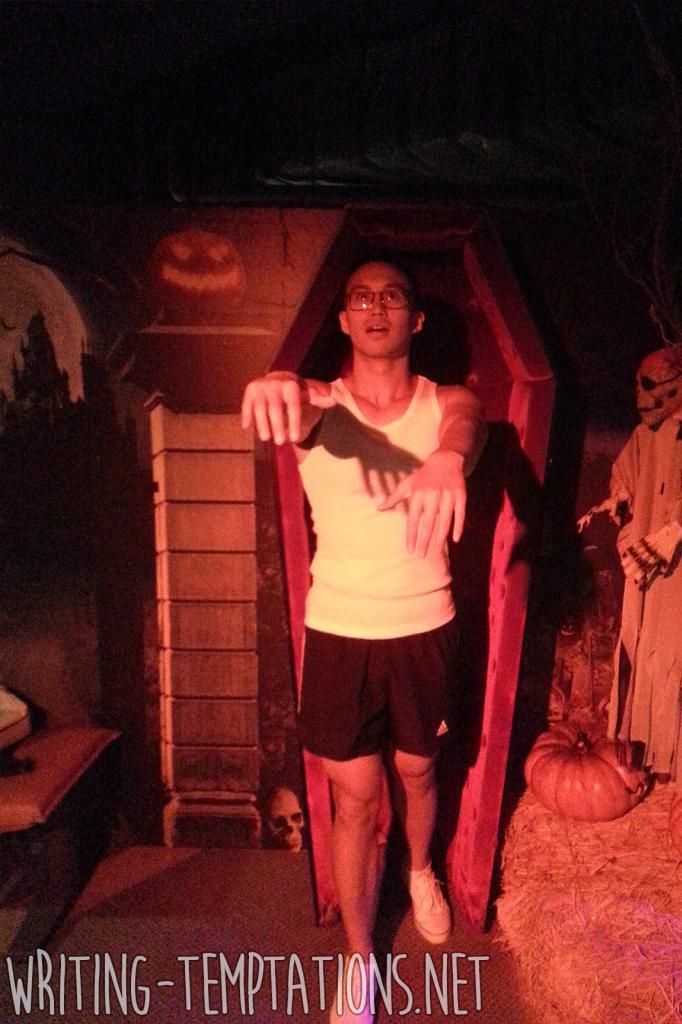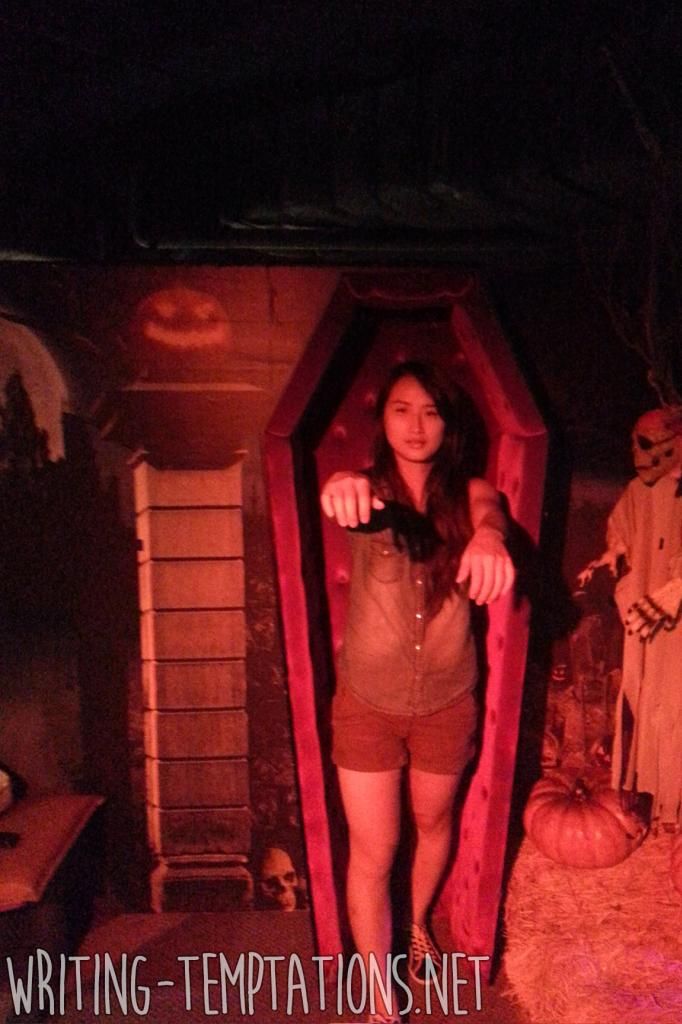 Here's a kinda funny story that goes with these photos: My bf thought it was fun to "just" lie dead in the coffin and so he did. Snap-snap-snap, gazillion photos later… He got the idea to pretend we were arising from the dead. Just as he steps out of the coffin (like the photo above), a little boy (10 yrs old?) walks by… It scared the shit out of him; he thought the horror mansion was like a real-life haunted house… Thank goodness he was okay and got over it in a few minutes though! I'm so sorry little boy. We were trying to have fun? ^^"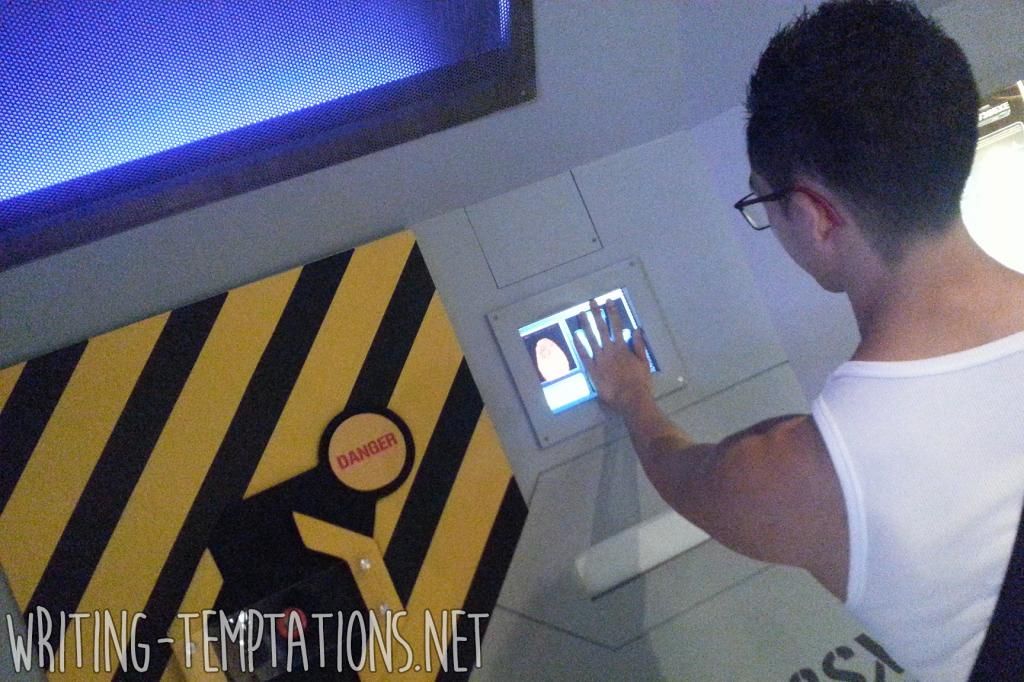 Okay, nerd-alert! This "Character Zone" was so cool. We got to pretend like we were in some cool superhero-movie 😀 (PS: that's not an actual screen I'm "controlling" teehee~~)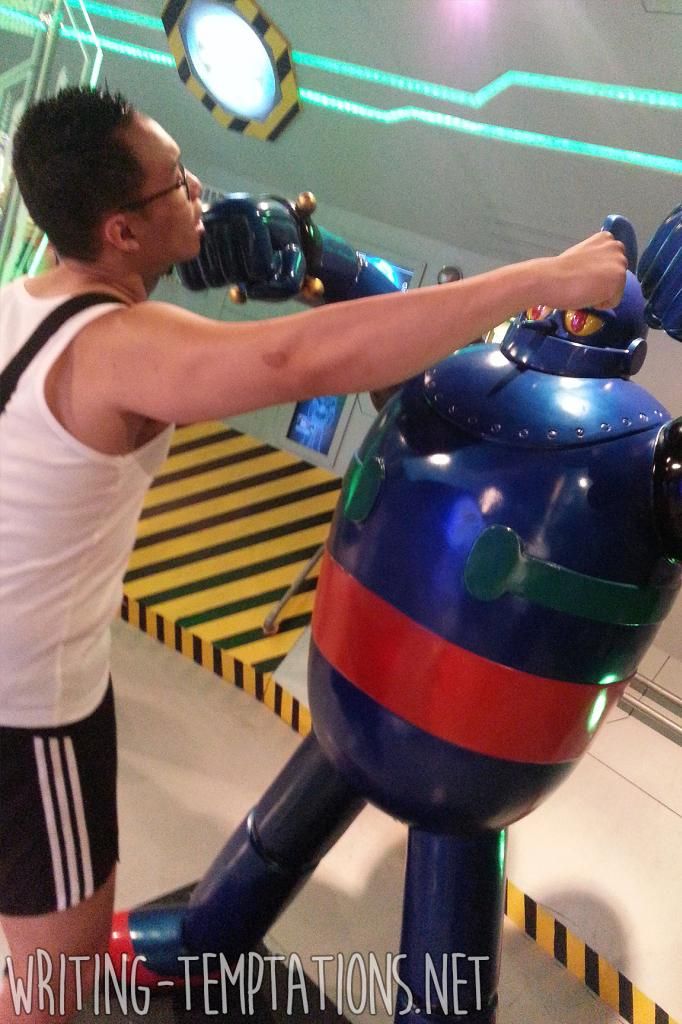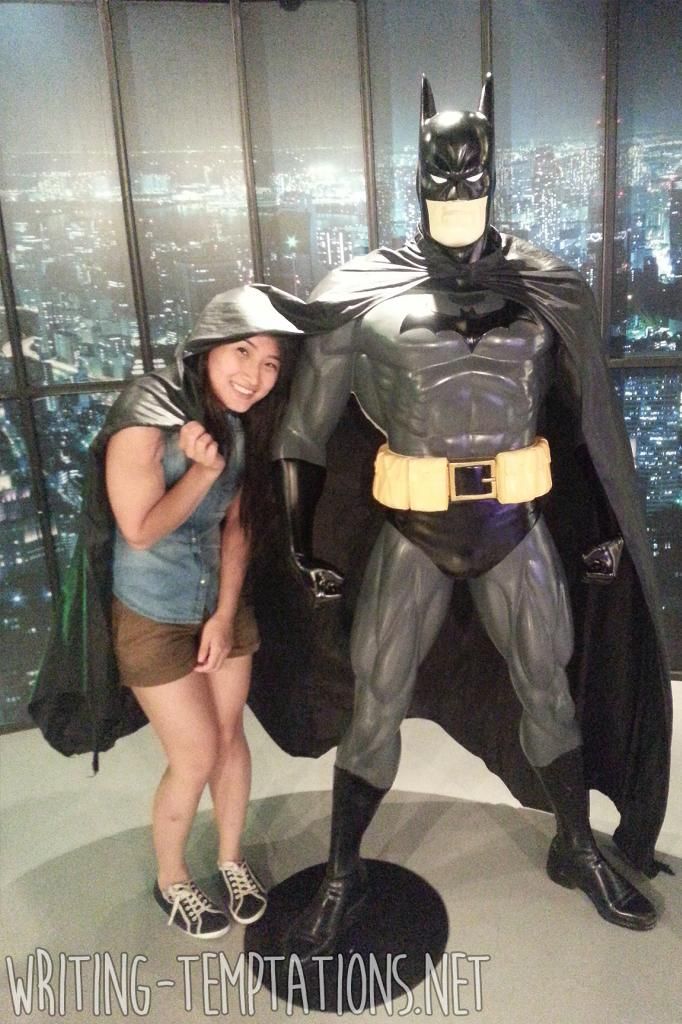 We had a lot of fun in the Wax Museum, mostly because of the crazy-nerdy-pictures. We especially liked that you're encouraged to take lots of pictures throughout the whole museum. Some wax sculptures even have complimenting props available for your use! Admittedly, some sculptures don't really look like the real life people. However, you'll forget time if you put some effort in the pictures. Me and my boyfriend had a great time at the Wax Museum and we'll remember it forever ♥
Love,
My Linh