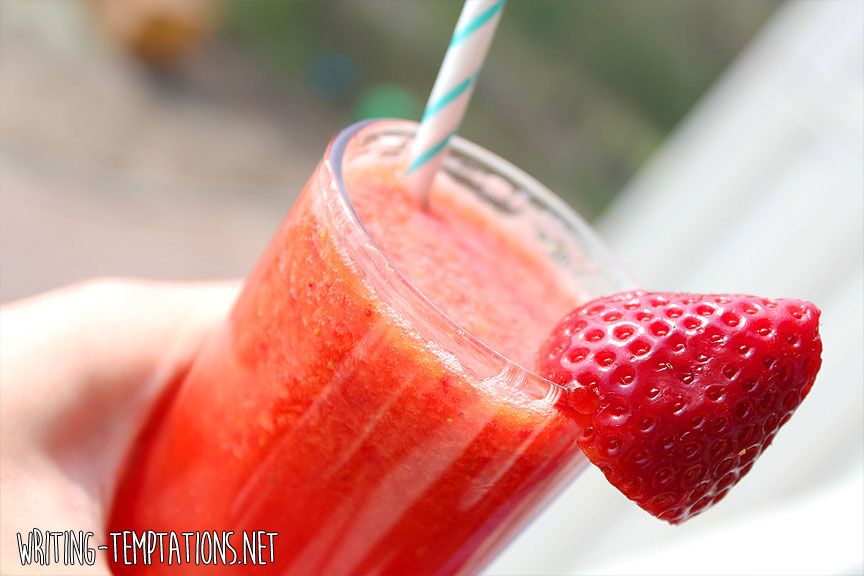 Last weekend the weather was beautiful over here. For a second I even thought it was summer already! We hit about 20°C. Now, you might think 20°C is not that good, but if you live in the Netherlands, you know summer(y)-days can be very rare. So we decided to make it a "lazy"-Sunday and enjoy it to the fullest: Sitting on the balcony, enjoying some Vietnamese chicken rolls (yes, these you will get the recipe this week) and sipping from these refreshing strawberry lemonade.. It was practically perfect (just missing a butler hehe..)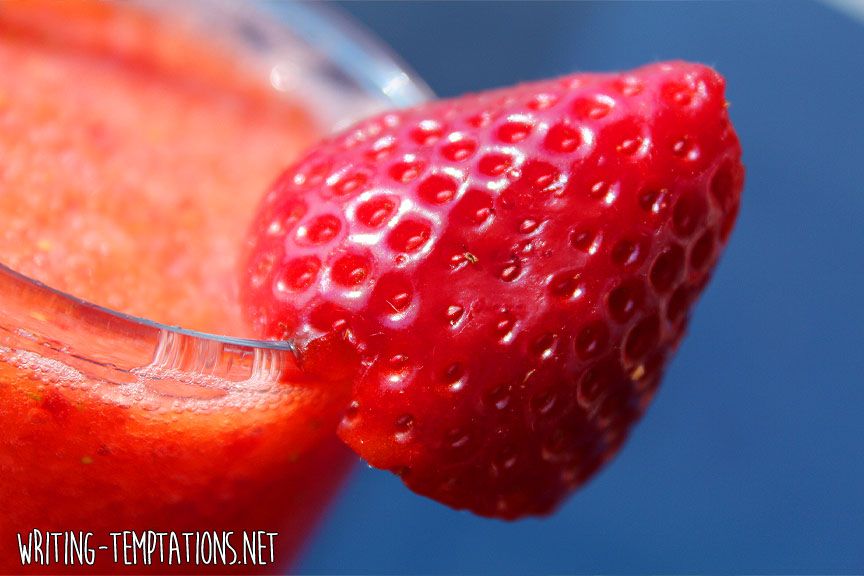 There's nothing fancy about this "recipe". In fact, I'm embarrassed to even call this a recipe! Super simple, super easy; just the way I like recipes. Today, you will create an ice cold, slightly sour, strawberry-flavored lemonade. The ingredients you will need are: strawberries, a juicy lemon, sparkling water, a bit of caster sugar and a few ice cubes (if you like). For the strawberries, you could use frozen onces. Just make sure you defrost them first, because you will need to blend it to mush. I had some almost-over-ripe strawberries on hand, so I used those. Perfect for drinks as they were slightly too soft for my liking. Furthermore, I used medium sparkling water, because I like it more than regular sparkling water. However, feel free to substitute with regular sparkling water. Even tap water would be just fine. It's a matter of preference. Finally, the ice cubes are optional too. They come in really handy when you're trying to beat the heat though.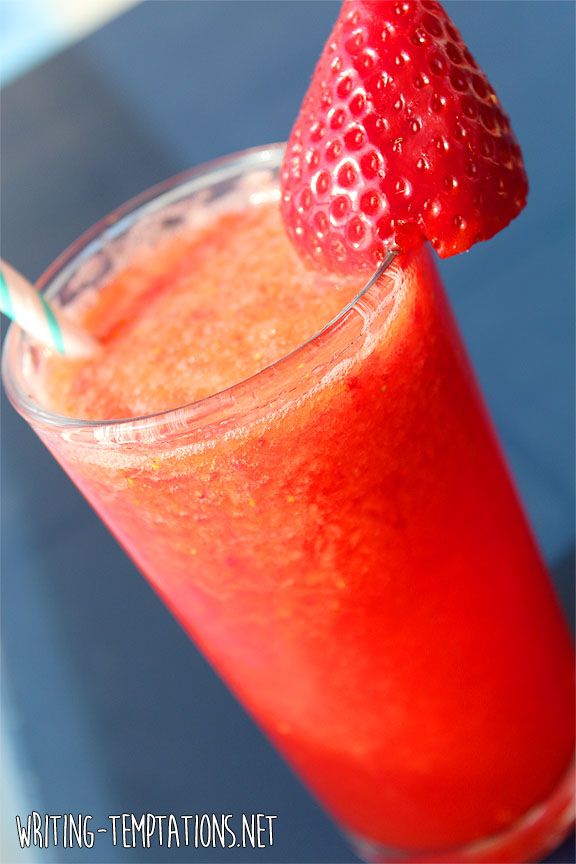 What's your favorite drink to beat the heat?
Love,
My Linh
Refreshing Strawberry Lemonade
2014-03-30 22:06:34
Serves 4
A refreshing fruity strawberry lemonade. Not too sweet and slightly sour. Add some ice cubes and you've got the perfect summer drink.
Ingredients
250 gram strawberries, pureed
1-4 tablespoons caster sugar*
600 mL sparkling water
juice of 2 lemons
ice cubes (optional)
Instructions
Divide the lemon juice and strawberry puree evenly over 4 cups.
Add 0,5-1 tablespoon of sugar to each cup.*
Slowly pour the sparkling water in each cup.**
Add ice cubes and serve immediately.
Notes
* The amount of sugar depends on the sourness of your lemon and on your personal preference.
** Sugar reacts with sparkling water. Therefor, you will need to add the water slowly.
Writing Temptations http://www.writing-temptations.net/