Amazing super soft chocolate cupcakes. These mini sponge cakes are made with oil instead of butter and are very light. Chocolate pillow heaven..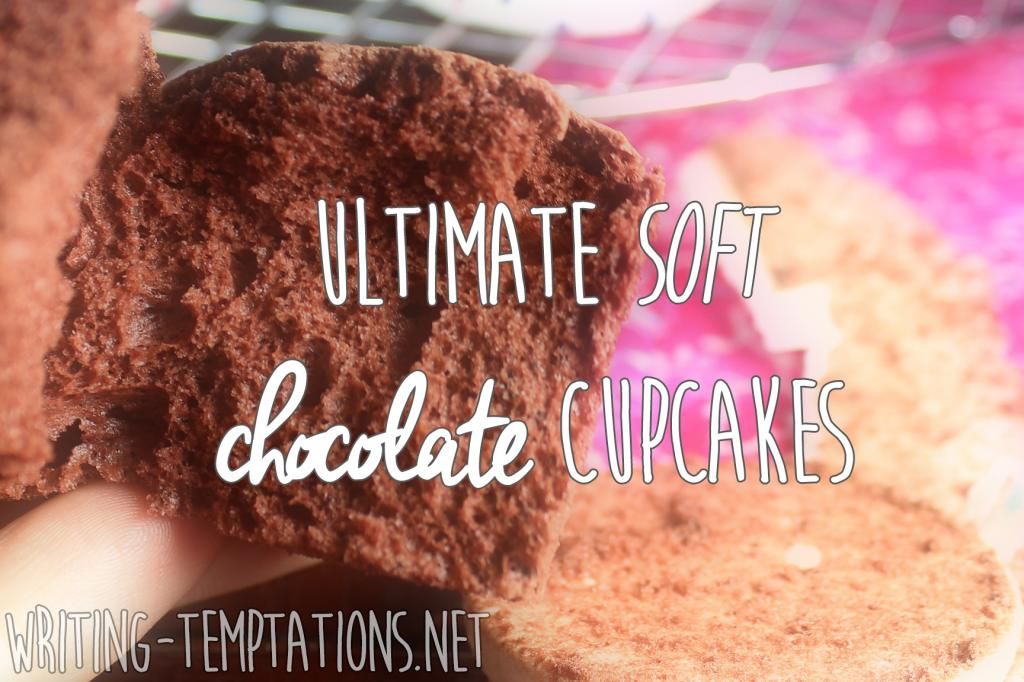 I'm a fluffy cake lover. Light and airy goodness is what I tend to go for instead of buttery pound cakes. Don't get me wrong, buttery pound cakes are good. Especially with a hot cup of tea on a lazy afternoon. No doubt about it. I mean, there's are reason I have a blueberry-, lemon glazed- and orange pound cake in my recipe index. But often, airy, fluffy cakes are lighter on the stomach and I kind of feel like they're a bit more healthy too; like you're eating yummy air hehe… (Maybe they're not, but sshhhttt.. don't tell me! Let me dream on XD )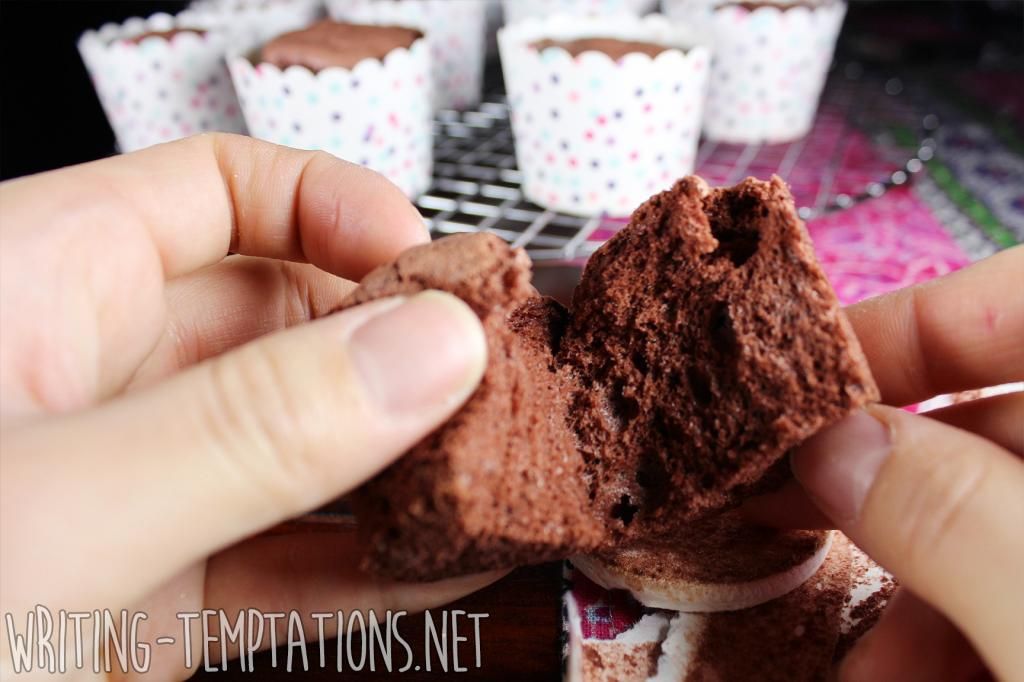 So today's recipe is definitely the most ultimate super soft cake you'll every find! Fluffier than my pumpkin muffins. Soft as the Japanese Cotton Cheesecake, but definitely lighter in texture. Trust me, these cupcakes are as light and fluffy as cakes get. No doubt in my mind. Mini sponge cakes. Yum~ The best part? It's easy, quick and you will only need a few standard ingredients:
Flour
Cocoa powder (d'0h)
Eggs
Oil
Sugar
Salt
Yes, that's it. No fancy hard-to-get-ingredients to get that soft texture. Needless to say, this is one of my favorite (lazy) recipes. (Along with my easy Asian nachos ofcourse.) And once you try this, I just know it will be your favorite recipe too!
The secret to the softness of these cakes lies in the eggs. Therefor, it's important to:
Whisk the egg whites in a clean bowl
Gradually add sugar while whisking (± 1 Tbsp at a time)
Take care not to overmix when you add it to the batter (FOLD the egg whites)
Additionally, let the cakes cool in the oven. These chocolate pillows don't have a chemical stabilizing agent (e.g. baking powder/soda), so you need to cool it down slowly to prevent it from collapsing. Keep these points in mind and you'll have no trouble producing these ultimate soft chocolate cupcakes.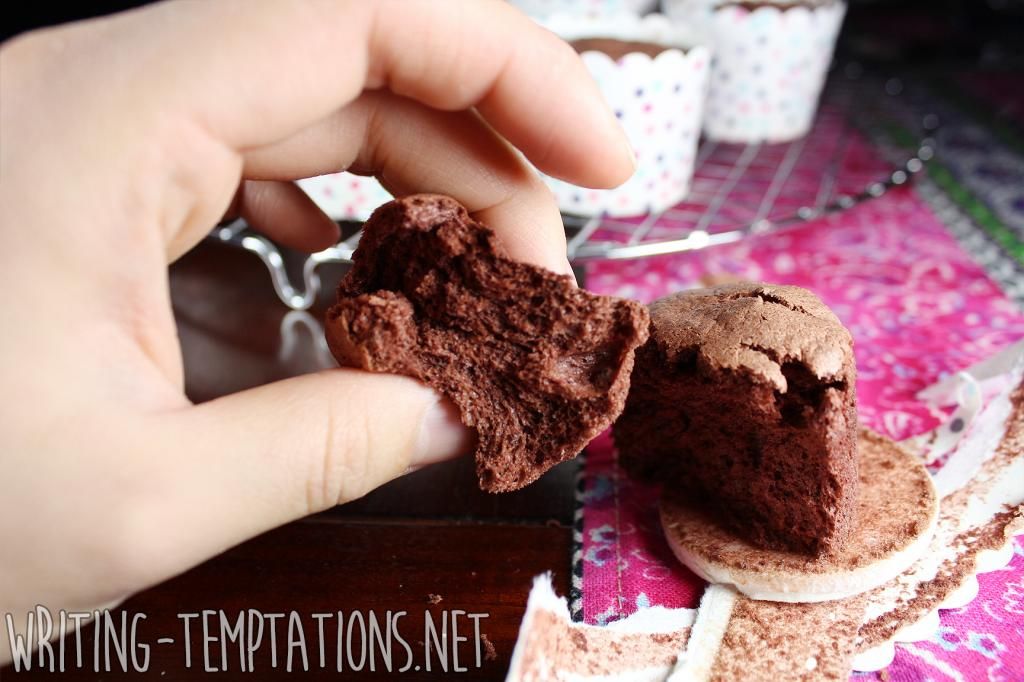 Ultimate Soft Chocolate Cupcakes
2015-01-15 21:59:26
Chocolate pillows. Super, super soft chocolate cupcakes. These cakes are not like the usual buttery cupcakes but are made with oil and taste more like chocolate mini sponge cakes. They're like pillows on your tongue...
Ingredients
45 g cake flour
20 g cocoa powder
¼ tsp salt
3 egg yolks
1 egg
50 g vegetable oil
3 egg whites
50 g caster sugar
Instructions
Preheat the oven to 150 C and get the baking cups ready.
In a small bowl, mix the cake flour, cocoa powder and salt. Set aside.
In a large bowl, mix the egg yolks, egg and oil until fully combined.
Add flour mixture and mix until mixed evenly. Set aside.
In a large bowl, whisk the egg whites. Once the egg whites are frothy, gradually add the sugar and whisk until stiff peaks.
Add 1/3 of the egg white mixture to the batter and fold until evenly combined.
Add and fold in the rest of the egg whites in two batches.
Divide the batter over the baking cups.
Bake the cupcakes 20 minutes at 150 C or until fully cooked through.
Leave the cupcakes in the oven to cool completely, while the door is at ajar.
Writing Temptations http://www.writing-temptations.net/